(Image credit- The Korea Herald)
In order to reduce its losses, Samsung is reportedly partnering with LG, a rival and fellow South Korean business.
It is well known that LG is one of the leading producers of TV displays and other screen technologies worldwide. Samsung competes with LG in this market, although the latter has recently experienced severe financial losses.
With the emphasis now on purchasing OLED TV screens from its competition, this recently disclosed partnership is a method for the company to make up for its losses and advance its display technology.
In an unexpected turn of events, Reuters claims that Samsung Electronics is looking into the idea of teaming up with its rival LG in South Korea to buy OLED TV panels. The acquisition of LG's OLED panels comes as Samsung struggles financially, and it may be able to reduce its losses as a result of this move.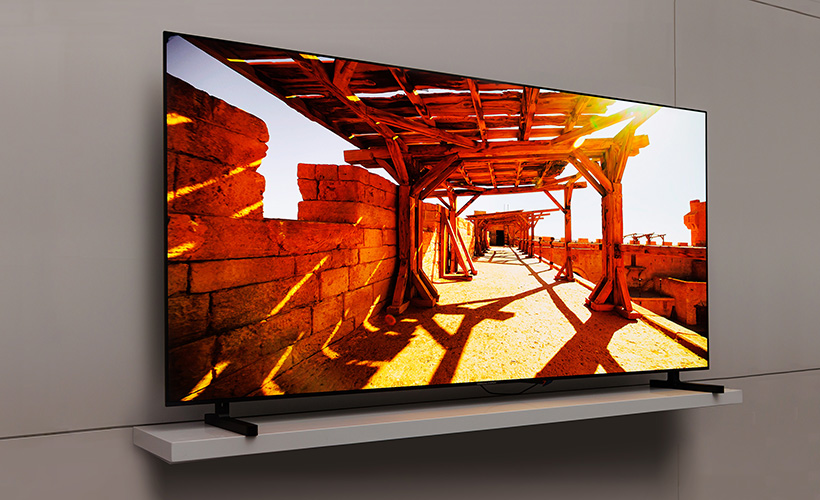 Due to its higher picture clarity and contrast levels, OLED technology has become extremely popular in the TV business.
On the other hand, Samsung has been promoting its QLED (quantum-dot LED) technology as a superior replacement for OLED. Samsung appears to be thinking about including LG's OLED screens in its array of televisions, though.
According to reports, Samsung reneged on its agreement with LG.
Notably, a prior OLED partnership agreement between the two businesses in 2021 fell through, which heightens the curiosity surrounding this prospective new relationship.
The rumored cooperation, according to reports, attempts to address Samsung Electronics' financial issues, as the company has recently been experiencing difficulties.
This potential cooperation has an interesting history thanks to the terminated OLED agreement between Samsung and LG in 2021. Although the specifics of the prior agreement's termination are still unknown, it appears that the firms have found enough common ground to reconsider the idea of working together to procure OLED panels.
Samsung and the Development of Television Displays
Samsung is a well-known maker of Smart TVs in the present-day market, with competitive prices.
The general public is unaware that it is struggling in the market, particularly because it is reluctant to employ OLED because it is LG's exclusive technology.
Samsung would be able to benefit from LG's extensive knowledge in OLED development by purchasing OLED panels from them. This might hasten Samsung's introduction of OLED TVs to the market and lower the price of establishing its OLED manufacturing capability.
Two ferocious competitors joining up to produce cutting-edge, high-caliber items have the potential to alter the dynamics of the TV market.
Also read: Is Twitter to Blame for the Drop in Tesla Stocks?
Consumers would also be affected by the outcome of any potential agreement because OLED TV availability and market competition may grow. The combination of LG's OLED technology with Samsung's brand recognition might lead to substantial developments and better TVs for people around the world.