(Image credit- The Verge)
Ultra-wide gaming displays are nothing new anymore, but Samsung debuted something at CES 2023 that appears to combine two monitors into one unit and provide a wider screen for all display demands.
According to the reports, Samsung just announced an expected release in October for the 57-inch Odyssey Neo G9 display, earlier this year.
Samsung's 57-inch Ultra-Wide Dual Monitor
The world's first dual monitor screen, as Samsung refers to it, boasts a sleek finish in a single package that is one amazing technological advancement for the company, offering gamers and creatives additional workspace to suit their demands.
Samsung announced its newest gaming monitor, the Odyssey Neo G9, which is expected to be the first dual UHD display in a single unit when it launches in October.
The most advanced and effective gaming monitor in its portfolio, the 55-inch Odyssey Ark, will be refreshed by Samsung in 2023 to coincide with its release.
With Dual Ultra-High Definition (DUHD) and a 32:9 aspect ratio, the Odyssey Neo G9 is promoted as a dual-screen curved display that combines the features of two 32-inch monitors.
Additionally, it has HDMI 2.1, DisplayPort 2.1, AMD FreeSync Premium Pro, 1,000 nit peak brightness, HDR, 240 Hz frame rate, a USB hub, and other features.
What is the price of the Samsung Odyssey Neo G9?
Despite being less expensive than the Odyssey Ark flagship model, the Samsung Odyssey Neo G9 is still a pricey monitor to add to a setup. It is available for $2,499.99, which is not a bad bargain considering its size, form factor, and specification set.
In order to maximize its display, this screen can add up to eight extra inches compared to the preceding Odyssey Neo G9, which had a screen size of only 49 inches.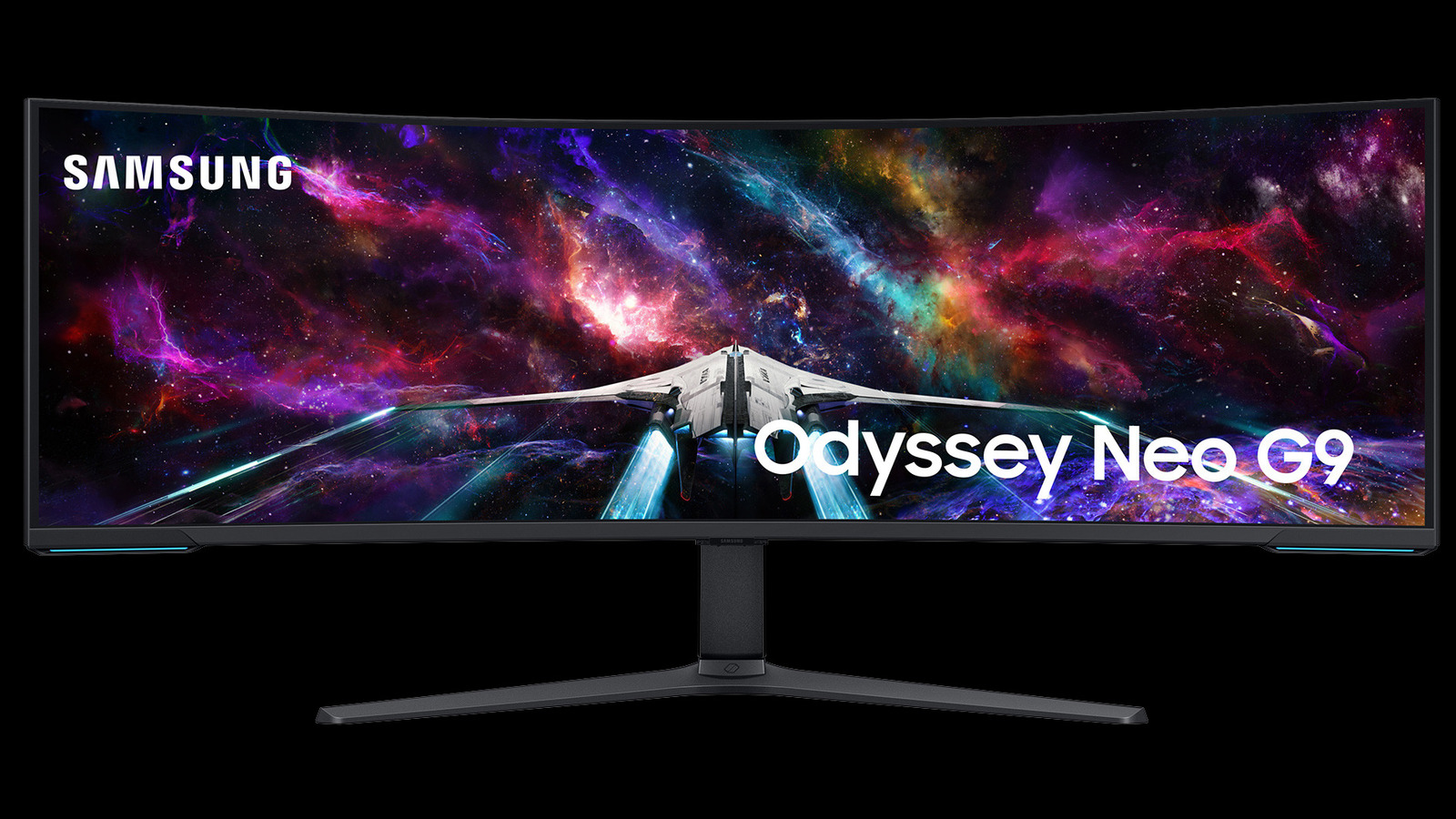 Ultra-Wide Gaming Monitors
Gaming and creativity monitors have long been commonplace in the display industry, and despite their size, which mimics televisions, they continue to be an add-on for platforms and devices to complete the experience.
From its more inexpensive 49-inch QHD Curved monitor to its priciest 55-inch Odsyssey Ark, Samsung is no longer a newcomer to releasing massive curved gaming monitors to the market.
The 55-inch Samsung Odyssey Ark is the company's largest gaming monitor to date. It has a huge screen with 1000R curvatures on its design factor that maximizes the image on all sides. Samsung introduced it last year to provide an alternative to a dual monitor setup, but it is now notorious in the industry due to its $3,500 price tag.
The Samsung Odyssey Neo G9 is scheduled to launch in October and will cost substantially less—$2,500—while maintaining the same famous specifications that will enable a dual-monitor setup in a single device.
Also read: Samsung's New Budget Smartphone Galaxy A25 Packs a Punch with 50MP Camera