A Progress supply ship connected to the International Space Station has lost pressure in its external cooling system, according to a report published on Saturday by Russia's state-owned space corporation, Roscosmos.
The seven crew members in the orbiting laboratory were not in danger, according to Roscosmos' statement. The hatch between the Progress MS-21 spacecraft and the space station, according to NASA, is open. Notably, the incident involving the supply ship happened just hours after another Progress ship, MS-22, which is in fine condition, docked safely.
Photo Credit: MSN
Although Dmitry Strugovets, a former head of the space agency Roscosmos' press department, later explained it was a coolant leak, the initial Roscosmos statement regarding the depressurization event was ambiguous. He stated on Telegram that "all of the coolants had leaked out."
This is the second Russian spacecraft to experience a cooling system leak aboard the space station in less than two months.
On December 14, 2022, the Soyuz MS-22 spacecraft that was docked nearby started to leak uncontrollably from its external cooling loop as two cosmonauts were getting ready to do a spacewalk outside the space station.
This system removes heat from the spacecraft's interior.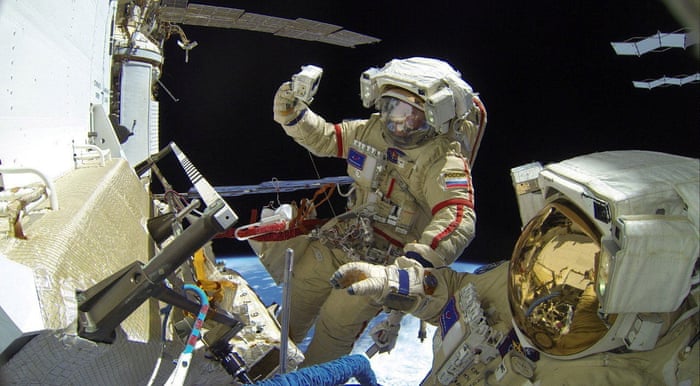 Photo Credit: The Guardian
The Soyuz MS-22 spacecraft was scheduled to return to Earth in March with NASA astronaut Frank Rubio, cosmonauts Sergey Prokopyev and Dmitri Petelin, and both of them. The spacecraft's external cooling loop had been hit by a micrometeorite, according to Russian experts, who subsequently considered it dangerous to return to Earth.
Roscosmos and NASA officials announced in January that a replacement Soyuz spacecraft would launch to the station in February and make an autonomous docking. Later in 2023, the Soyuz MS-23 spacecraft will return with the crew that was originally scheduled to travel in the damaged Soyuz MS-22 ship, including Rubio. The faulty Soyuz MS-22 spacecraft will likely return to Earth autonomously in March without its crew.
The relationship between the leaky Progress and Soyuz spacecraft is unclear. However, according to a NASA source, some early information from the Progress spacecraft showed a similar cooling system malfunction. Similar to what was seen with the Soyuz MS-22, external cameras revealed frozen coolant flakes traveling out from the Progress spacecraft.
Increasing number of failures
The Progress incident "will have no impact on the future station program," Roscosmos stated on Saturday. At least for Progress MS-21, this is probably accurate. The spacecraft was scheduled to depart next week and burn up in Earth's atmosphere during reentry. It had already been loaded with waste and other items to be evacuated from the station.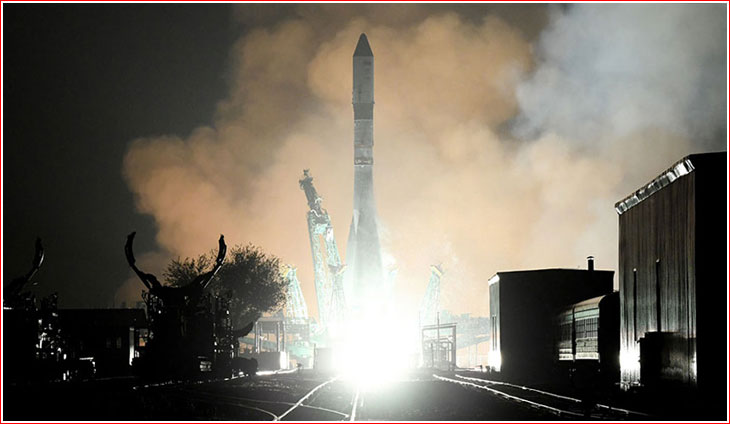 Photo Credit: RussianSpaceWeb.com
It appears premature to draw such a judgment for upcoming missions, though. What caused the depressurization event seen on Saturday is a crucial topic. A second micrometeorite striking a second Russian spacecraft in less than two months seems unlikely. Russian officials have never disclosed photos of the hit site, raising questions about whether the Soyuz MS-22 disaster was indeed caused by a micrometeorite issue rather than a manufacturing flaw.
There are still more questions than there are answers a few hours after the Progress depressurization on Saturday, but none of this will provide NASA any solace as it works with Russia to continue running the space station. The Nauka module's malfunctioning thrusters in the most recent Soyuz and Progress disasters are just two of many recent problems.