The Super Heavy rocket and Starship spaceship from SpaceX have successfully completed the first-ever wet dress rehearsal.
The drill, which included fueling SpaceX's next-generation rocket and going over pre-launch protocols, is a crucial step toward the vehicle's first orbital test flight, which might happen in February or March.
At SpaceX's Starbase facility near Boca Chica, Texas, the practice was held on Monday. SpaceX tweeted that the test was over, but it made no mention of whether it had been a success.
Today at Starbase, Starship finished its first full flight-like wet dress rehearsal, according to the statement. The combined ship and booster were completely filled with more than 10 million pounds of propellant for the first time at this time.
After the static fire test, in which the first-stage booster is connected to the ground and its 33 Raptor 2 engines are fired to make sure they are operating as expected, Starship will be removed from the top of the Super Heavy rocket if the rehearsal went as planned.
Starship completed its first full flight-like wet dress rehearsal at Starbase today. This was the first time an integrated Ship and Booster were fully loaded with more than 10 million pounds of propellant pic.twitter.com/btprGNGZ1G

— SpaceX (@SpaceX) January 24, 2023
After a successful engine test, the Starship would be re-positioned atop the rocket for the eagerly anticipated orbital test flight, which would establish the spacecraft as the most potent ever to fly.
As eager as anyone, NASA wants the test flight to take place and be successful because, as part of the Artemis III mission, it plans to deploy a modified Starship spaceship to land the first woman and the first person of color on the lunar surface. The trip is currently planned to leave in 2025, although that deadline may change.
A bold project that could happen in the 2030s, the space agency could employ the Super Heavy and Starship for the first crewed voyage to Mars.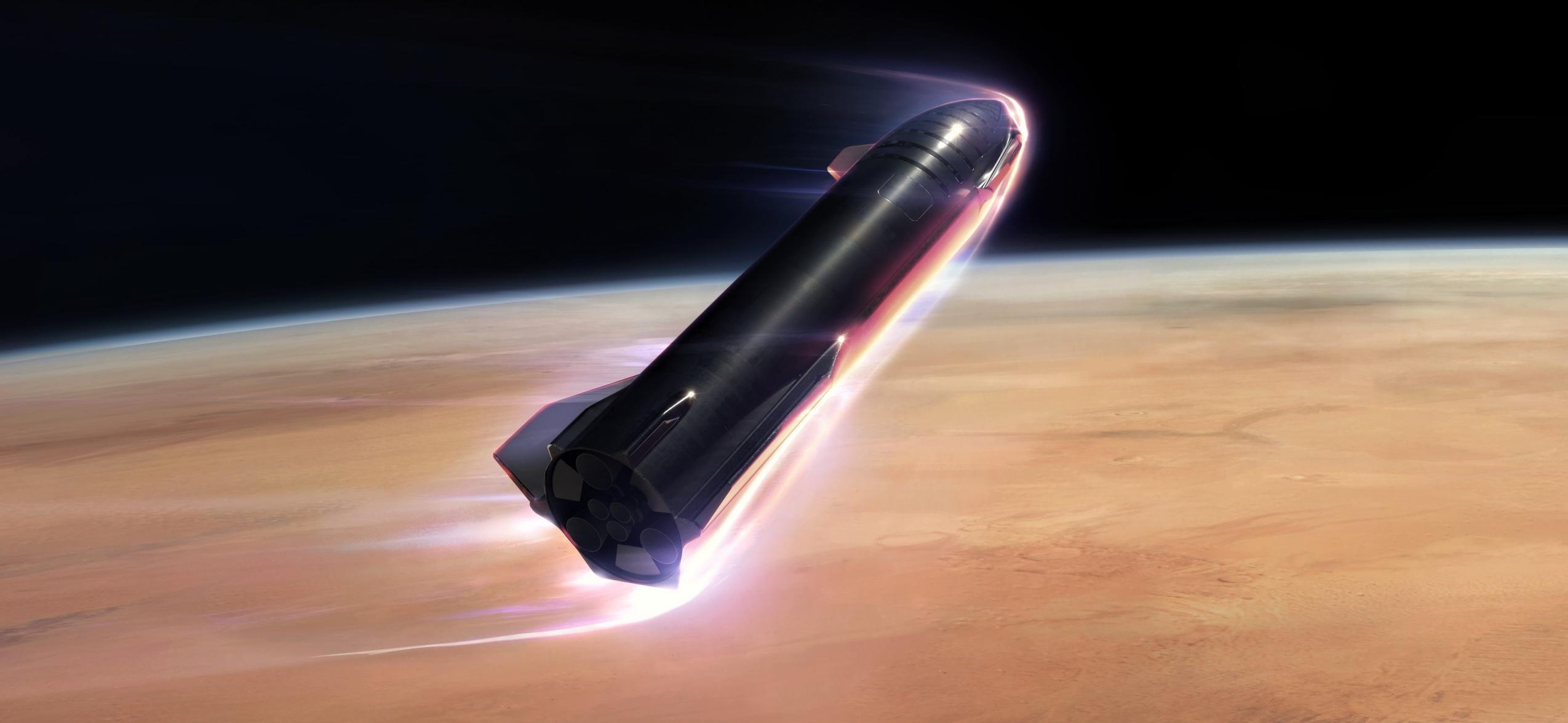 Photo Credit: Teslarati
The first all-civilian moon trip, which will send Japanese billionaire Yusaku Maezawa and eight others to our nearest planetary neighbor and conduct a flyby of the lunar surface before returning to Earth, is another mission that SpaceX hopes to carry out with its new rocket and spaceship. The Super Heavy has yet to perform its initial orbital flight, therefore the six-day dearMoon mission, which was originally scheduled for this year, is almost certain to be postponed.