Amazfit GTR Mini smartwatch Launches with GPS and 20 days battery (Image credit- Gizmochina)
The Amazfit GTR Mini smartwatch is an elegant, feature-rich, and lightweight wearable. It has a 1.28-inch curved contemporary display with up to three Portrait Mode photos that appear when you activate the home screen of the watch.
According to the reports, its weight is just 24.6 grams, making it convenient and discreet, to wear comfortably on your wrist. Users have plenty of time to discover all the features without being concerned about running out of power due to the 280 mAh battery's outstanding 20 days of battery life on a single charge.
The smartwatch has top features which can monitor heart rate, blood oxygen, and stress using Amazfit's patented GPS technology. Users can track their everyday fitness activities with the aid of more than 120 sports modes and 7 advanced sports detection tools.
Moreover, the Amazfit GTR Mini wearable is the latest smartwatch series among all the other company's smartwatches. And the good news is you can effortlessly buy this amazing wearable from Amazon.
With a 1.28-in (33 mm) HD AMOLED display and a thin design that weighs just 24.6 g (0.87 oz), it is extremely light and fashionable. It stands out among the other models because it is the first GTR Mini model to have a round visage as opposed to a square one.
According to reports, the gadget has a battery life of up to 20 days when used in battery saver mode, 14 days when used normally, or a two-week battery life. When you activate the smartwatch face in the GTR Mini's Portrait Mode, one of three photos of your choice will appear.
Additionally, it uses Amazfit's patented circularly polarised GPS antenna, which supports five satellite tracking systems and can receive twice as many signals as a standard GPS antenna.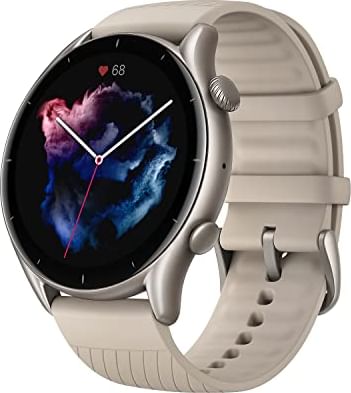 The GTR Mini was designed with the consumer in mind and add-on a number of features that let users monitor their fitness and health. It has more than 120 different sports modes, sensors for the pulse rate and blood oxygen levels, the ability to gauge stress and sleep, and intelligent detection of seven well-known sports. Additionally, it features the Zepp app, which enables users to obtain third-party programs.