Nokia's new phone is so tough, you can almost pressure wash it (Digital Trends)
Although the rugged smartwatch market appears to be receiving more attention than ever following the release of the Apple Watch Ultra last year, most consumers and many leading vendors continue to largely ignore the rugged smartphone market.
Of course, that isn't the case with HMD Global, which seems to have quietly unveiled the XR21 model of their most recent Android device bearing the Nokia brand in the UK.
This follows the super-rugged XR20 mid-ranger from 2021 and was first anticipated to launch as the Nokia XR30 while sporting the enigmatic "Sentry 5G" internal codename.
The 5G-enabled Nokia XR21 is a very significant update of the XR20, maintaining the MIL-STD-810H level durability of the said predecessor but significantly upgrading… virtually every other aspect and feature.
This time, despite being smaller, the screen's state-of-the-art 120Hz refresh rate technology is included. Additionally, the XR21, which is overall smaller, a little bit thinner, and a little bit lighter, conceals a bigger 4,800mAh cell that offers two days of autonomy between quicker 33W charges.
Along with an updated 64MP primary rear-facing camera paired with an unassuming-sounding 8MP secondary ultra-wide-angle shooter, HMD's most recent rugged Nokia phone also features an upgraded and more potent Snapdragon 695 processor.
The Nokia XR21, like its predecessor, is assured four years of monthly security upgrades, which is not something that is particularly common in the mid-range smartphone market category.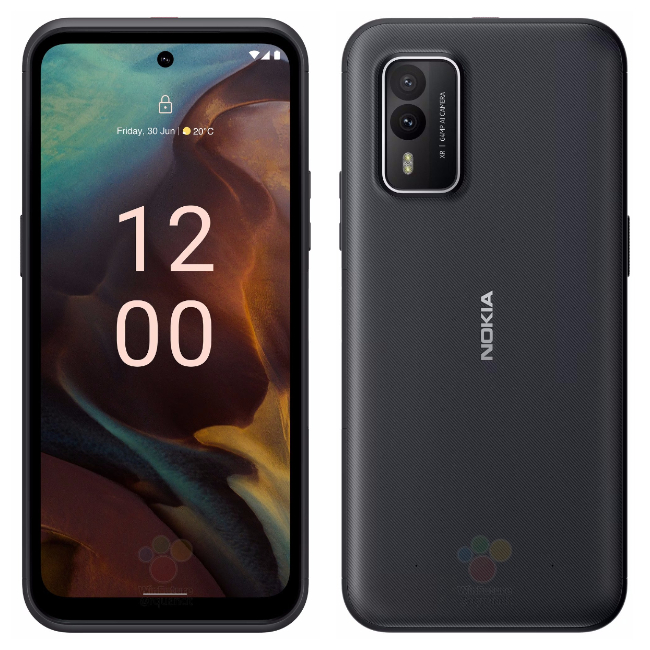 The three Android OS upgrades promised for the device sound similar to what HMD Global promotes for the XR20, but upon closer inspection, it really reads "up to three years of OS version upgrades."
Therefore, it appears that both the IP69K water resistance rating and that move in the right direction. That means the XR21 is protected from high-pressure, high-temperature water jets in addition to the more traditional immersion, as well as dust, generally extremely high temperatures, and even repeated drops onto concrete from heights of up to 1.8 meters.
Also read: Is Your Smartphone Display Made by Samsung? Find Out withz These Simple Steps
Simply said, this is one of the most durable Android smartphones available right now. It is currently only available in the UK for £499 in a single 128GB storage configuration with 6 gigabytes of RAM and a single Midnight Black color (for the time being).
There are currently no plans for an official US release in the foreseeable future, but if one were to take place, we would anticipate a $500 regional recommended price range.