(Image credit- Smartprix)
On May 23 at 7 PM in China, iQOO will officially introduce its eagerly awaited iQOO Neo8 series.
There will be two models in the series: the Standard and the Pro variants. The Dimensity 9200+ chipset, a 6.78″ Single Punch-Hole AMOLED Display with 1.5K resolution and 120Hz refresh rate, and a textured leather backing in red hue are all confirmed to be included in the Pro variant.
It is anticipated that the Vivo-customized IMX866V 50MP primary camera sensor will enable OIS, and it is also believed that the punch-hole would house a 16MP lens. The iQOO Neo8 Pro model will also have an under-screen fingerprint scanner and the Vivo V1+ ISP chip.
The launch date was officially revealed by iQOO on Weibo, according to a report by My Fix Guide. Evidence of the same was also released as a teaser, allowing for a general estimation of the Pro model's appearance.
Based on the 4nm manufacturing process, the Dimensity 9200+ chipset has greater core frequencies than the basic Dimensity 9200 chipset. The Pro version, which boasts Snapdragon 8 Gen2 power, is anticipated to perform better than the Standard version.
In the days leading up to the launch, further information on the iQOO Neo8 series' specifications will likely be made public. However, judging by the features and specs, this series might become well-liked this year. This phone will probably help iQOO continue to succeed in the market, where it already has a strong presence.
One of the most anticipated product launches of the year is the iQOO Neo8 series, and with it, the company plans to release some cutting-edge technology. The Pro model with the most recent Dimensity 9200+ is anticipated to provide performance that is unmatched and unrivaled.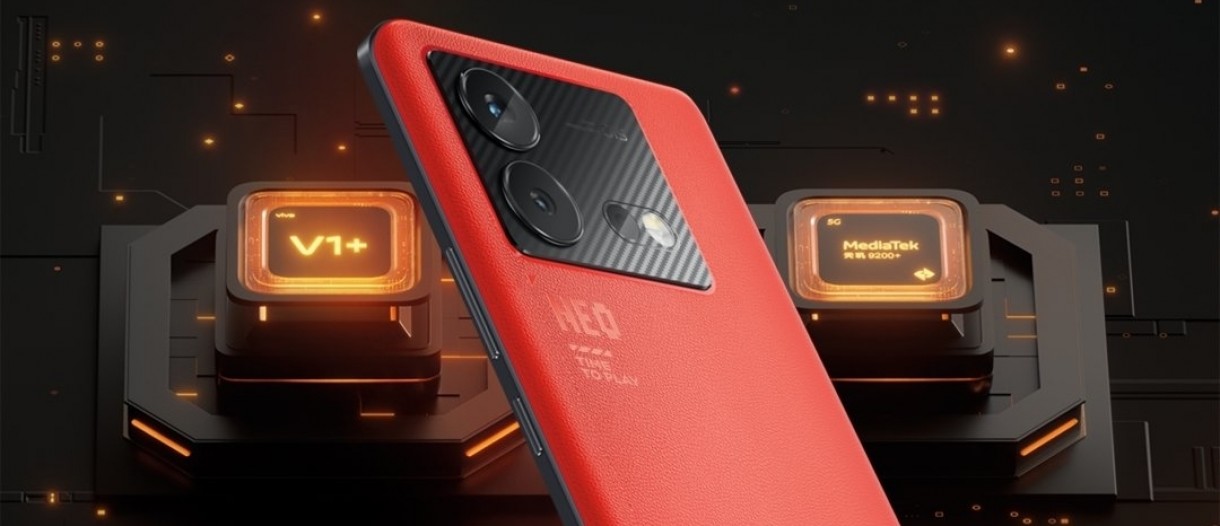 Additionally, the device is elevated to a new level and is further distinguished by its brand-new design and features, like the Vivo V1+ ISP chip, textured leather back, and others. What purchasers might anticipate is also highlighted, as per the report.
Before the debut, Vivo had already begun its advertising activities with sponsored postings like "iQOO Neo 8 series: coming on May 23" which had accumulated more than 5 million views. The iQOO Neo8 series represents a significant advancement for the business and proves that iQOO is able to offer customers the hottest trends.
Also read: Vivo iQOO 11 to launch soon, Check release date, design, technical specifications & more
The device's users may anticipate first-grade technology, an excellent camera setup, and a high refresh rate display. The company's package also includes a Premium Protection Plan that is exclusive to the brand, a 60-day return period, and other benefits. Fans can view iQOO's official post on Weibo as well.
In the end, the iQOO Neo8 series is anticipated to rank among 2021's top flagships. Users may anticipate excellent performance bundled with a sleek body and other features that set it apart.