Photo Credit: Digital Camera World
In a world where every camera manufacturer has their own lens mount that only supports a specific set of lenses, Micro Four Thirds is an intriguing concept. Instead, a lens mount and sensor ecosystem was created through a cooperative effort with companies like Panasonic, OM Systems, Blackmagic Design, Leica, and DJI, among others, in an effort to achieve the inter-compatibility and openness that was severely absent in the photography industry.
The compactness that the Micro Four Thirds (M43) system's small sensors provide is one of its main advantages. The best camera for every occasion is the one you have with you, and many M43 cameras are incredibly small to the point where you can squeeze one into a jacket pocket reasonably easily. This is especially true with the proliferation of smartphone cameras.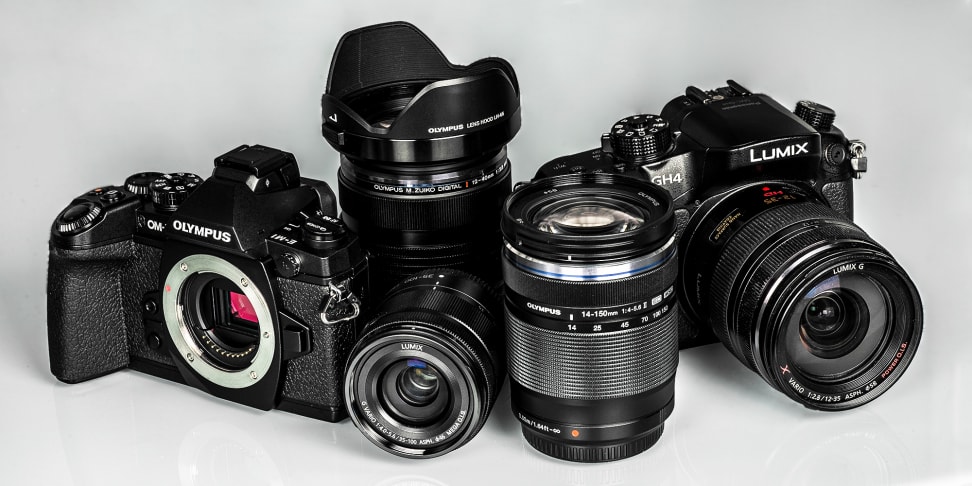 Photo Credit: Reviewed-USA Today
One of the phrases you'll come across while seeking for purchasing advice for photography is "buy into the system, not the body," which essentially implies that you should choose a camera body based on the lens system that it is compatible with rather than the capabilities of the camera itself. The idea is that you'll still be able to use all of your pricey glass when you change your camera body in two years.
It's simple to adapt lenses from various systems.
Although adapting vintage lenses is a somewhat specialized application, every photographer ought to give it a shot at least once because it gives your photos more personality and charm. M43 is an excellent system for individuals wishing to play with vintage equipment that might otherwise gather dust in an attic because it is an open standard, and there are M43 adaptors for just about every device out there. Aside from enjoyment and preservation, another advantage of vintage glass is that you can frequently find high-quality lenses for relatively little money.
Also Read: A look inside Cardiff's Panasonic Toughbook plant, the only laptop manufacturing facility in Europe
Features can be accommodated by compact sensors.
Back in 2012, when cameras like the Olympus E-M5 were released, they were notable for being small, reasonably priced, and equipped with high-end capabilities like in-body image stabilization, which had previously been largely reserved for expensive gadgets. With time, it has become apparent that Micro Four Thirds is a hotbed for high-value features. Now, because of their flexibility and power, cameras like the — admittedly pricey — Panasonic Lumix GH6, which has features like 5K 60p video recording and five-axis image stabilization, are favorites among YouTubers and small-scale video production teams.