(Image credit- Expert Reviews)
The Deco XE75 AXE5400 from TP-Link is a trio of cylinders that stand 6.7 inches tall and reflect the lack of intrigue in the name, but as the adage goes, don't judge a book by its incredibly basic cover.
Inside is an extremely high-quality mesh that, despite having a few flaws, provides a fantastic balance of strength and price. This mesh might be right for you if you have faith in your ability to navigate one or two admin panels.
Hardware
Each node has three-gigabit ethernet connectors on the rear; you must connect the primary mode to your modem using one of these ports. If your home has the necessary equipment (or will have it), you can also use the ports to run Ethernet backhaul.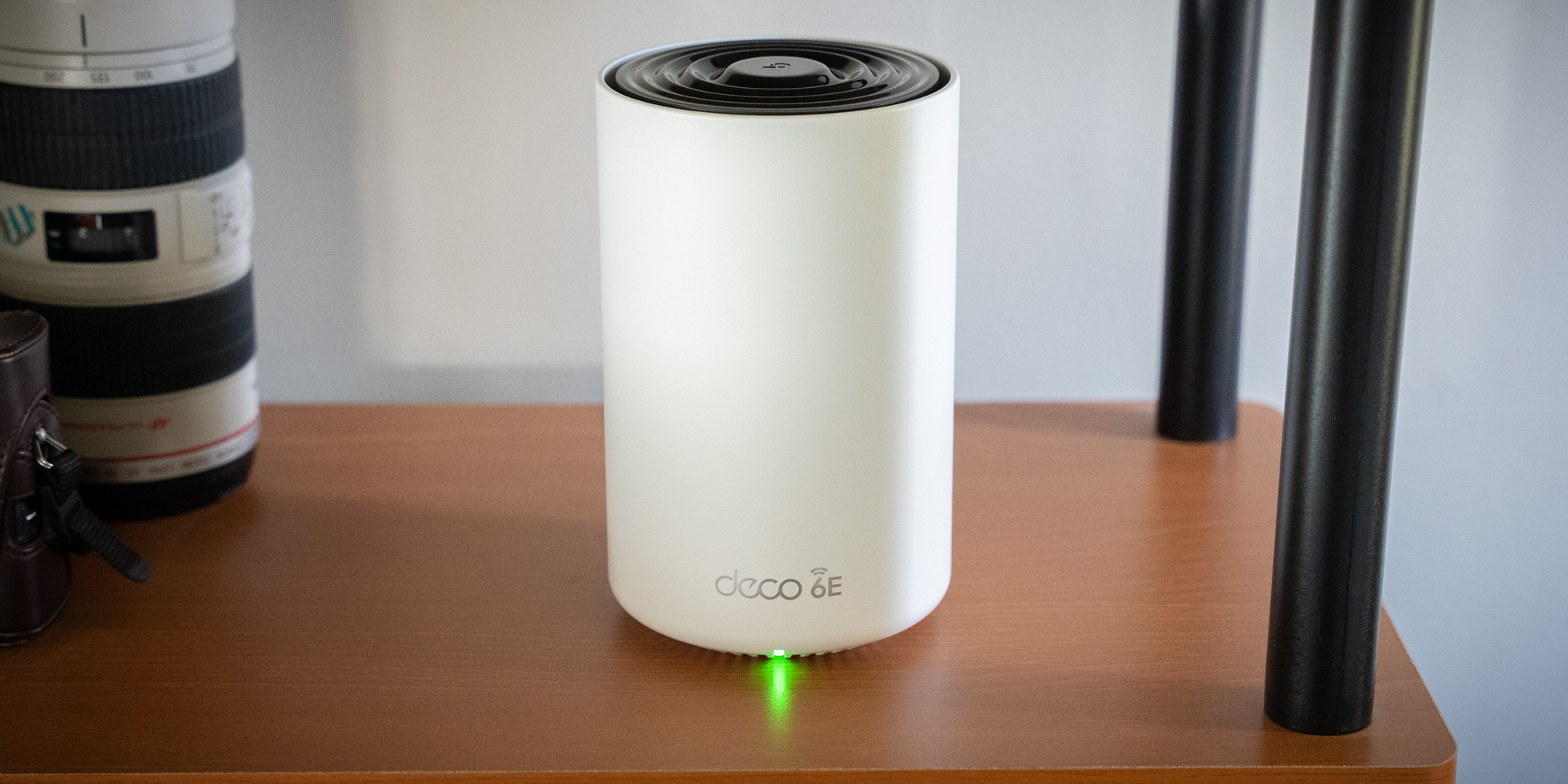 Making a decision about how to use the 6GHz band, which is by default set aside for backhaul, will be one of your first decisions. If you already have a ton of WiFi 6-capable devices, you can either leave it as this or run it dynamically.
Since so few smartphones, laptops, and tablets can currently directly access that spectrum, choosing the 6GHz channel for backhaul makes sense for the time being, as I mentioned in the mesh WiFi buyer's guide.
According to TP-Link, their "AI-driven mesh" would discover which devices receive higher speeds from which nodes and prioritize those connections in accordance. As the mesh learns about your usage, you should expect to see an increase in speed and reliability once all of your devices are linked to it.
Installation
Deco XE75 is simple to set up; the entire process will take only 16 minutes. After registering a TP-Link account and downloading the Deco companion app, the quick setup process will be explained to you.
Simply connect in the first node, let the app know whether you have any ISP-specific requirements, name your network, and set a password, and you're ready to go.
When you're finished, the app will instruct you to turn on the other nodes in the set and wait while they join the mesh network. Additionally, you'll need to give each node a name based on where they are in your house.
App and Controls
New users shouldn't be discouraged from upgrading because the Deco app provides everything in an approachable, simple-to-parse manner. Your sense of control over what is happening is enhanced by the home screen, which displays the network topology and the devices that are automatically connected to each node.
The level of control you have access to within each submenu isn't all that deep if there is a drawback. To modify your network name and password or to give those details to someone else, you can view your WiFi settings.
The 6GHz network can either be used for dedicated backhaul or it can be shared with other network devices. That is the only other choice. Also, you can activate a Guest Network on the home screen to enable a quick setup.
Additional Features
Deco does provide smart home integrations, but they are only available with TP-Link products and Philips Hue lighting. The company's Homeshield product, which provides a number of security features to help keep your WiFi secure, is the only other thing it provides.
The basic tier, which is free, has "robust" parental controls and scans your network for security concerns. To prevent your children from using the internet in the middle of the night, you can set time-out zones, daily usage caps, and restrictions on which websites they can visit.
Additionally, you can turn on content filtering, which will block areas of the internet that TP-Link deems inappropriate. That covers a variety of websites, such as those with adult content, gambling, and downloads.
Also read: Set yourself up with the TP-Link Deco WiFi 6 Mesh System for 36% less and say goodbye to spotty internet