(Image credit- India Today)
A new generative AI tool for Adobe Photoshop will enable users to swiftly extend photos and add or delete objects using text prompts.
One of the first Creative Cloud applications to employ Adobe's AI picture generator Firefly, which was made available as a web-only test in March, the feature is known as Generative Fill. Generative Fill is now available in beta, but Adobe claims that a full version of it for Photoshop will come later this year.
Generative Fill functions on a Photoshop image file's separate layers as a standard Photoshop tool would. It will give you three alternatives to pick from whether you use it to generate new objects or to enlarge the borders of an image (also known as outpainting).
Users can leave the prompt empty when outpainting and the system will attempt to extend the image on its own, but it works best if you give it some guidance. Consider it as a more user-friendly version of Photoshop's existing Content-Aware Fill tool.
For artists familiar with AI picture production tools, such accomplishments won't come as a major surprise, but as always, it's the inclusion of this technology in widely used programs like Photoshop that makes them accessible to a larger audience.
In addition to functionality, Firefly's training data is a crucial component. According to Adobe, the model was solely trained on materials that the firm has permission to use, such as Adobe Stock photos, materials with open licenses, and materials that aren't subject to copyright restrictions.
In contrast to AI models that are less open about their training data, anything made utilizing the Generative Fill feature should be safe for commercial usage, according to theory. This will probably comfort creatives and agencies who have been hesitant to use AI capabilities out of concern for possible legal implications.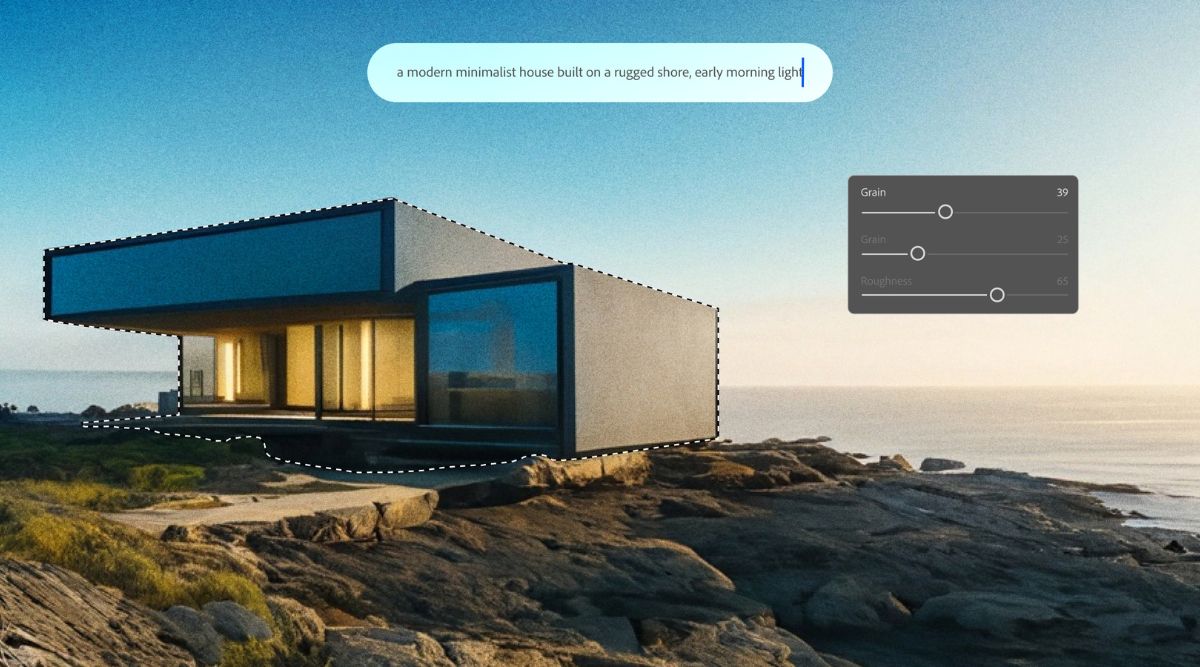 Additionally, Generative Fill supports Content Credentials, a "nutrition label" system that identifies the use of artificial intelligence (AI) in content creation or editing by adding attribution information to photos before sharing them online. By looking at an image through the website verify.contentauthenticity.org, where you may find a summary of information, you can verify the Content Credentials of that image.
Also read: The US government requests additional information regarding Adobe's proposed acquisition of Figma
For quite some time, Adobe has included AI-powered technologies in its products. Sensei, another of Adobe's AI models, is used to power new Photoshop capabilities including higher-quality object selections, which were shown at Adobe Max last year.
Adobe has stated that it plans to integrate Firefly with Adobe Express, a cloud-based design platform that competes with services like Canva, but there is currently no word on when it would be made available. Firefly is already utilized in Adobe Illustrator to recolor vector-based pictures.