(Image credit- TechGoing)
As the eagerly anticipated Vivo V29 series launches, the smartphone market is buzzing. According to speculative reports, the Vivo V29e 5G will be the first of this eagerly anticipated lineup to reach the market.
A Full Lineup of 5G Smartphones Is Unveiled
The V29 Lite 5G, V29 5G, V29 Pro 5G, and of course the V29e 5G are among the models that are reportedly part of the lineup, according to the report. All of these models have been previously reported on.
According to a report, well-known tipster Paras Guglani has revealed information on the Vivo V29e 5G, including that it has the model number V230.
Ample RAM and a Dimensity 7000 Chip are rumored to be in the Vivo V29e.
The phone is anticipated to be powered by a Dimensity 7000 series CPU, with a huge 8–12 GB of RAM and a roomy 256 GB of internal storage, according to the leaks.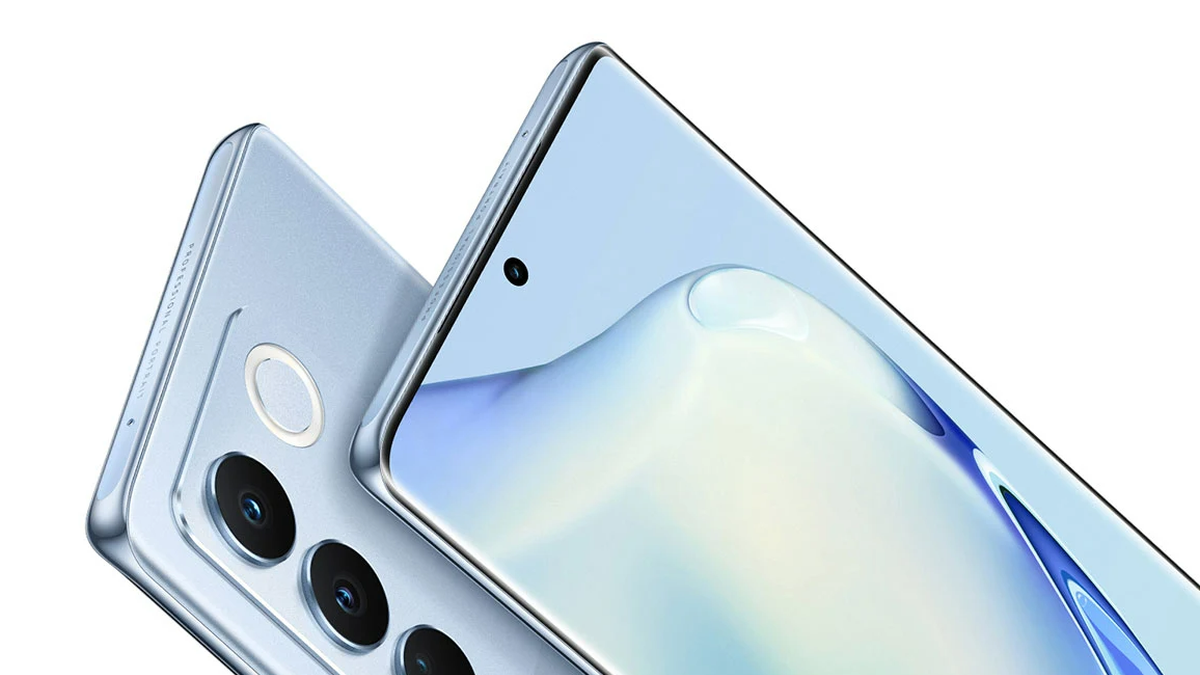 The V29e is said to have a powerful 4600mAh battery hidden beneath its stylish design. An 80W charging kit will be included to enable quick and easy charging. The device's camera arrangement, which reportedly has a stunning 64MP primary sensor, is another intriguing feature.
Leaks & Unconfirmed Information Regarding the Vivo V29e
While aficionados are hungry for further information, specifics regarding other specs and their place in the Vivo Price List have still been kept a secret. Guglani gave some information about the Vivo V29e 5G's projected debut date and available color variants in addition to the device's features.
If the rumors are accurate, the smartphone should be released in June and give users a variety of fashionable color options including black, gold, and blue. Given that Vivo has not formally acknowledged these rumors, it is imperative to view them with care and skepticism.
Dimensity 8200 and Snapdragon 695 Chips Alleged for V29 Lite and Pro Versions
It is generally advisable to hold off on making any firm judgments until the corporation makes its formal remarks. Although the information that Guglani presented was leaked, it is important to rely on official information from the manufacturer.
Regarding the other variants in the V29 series, there are rumors that the Pro variation may include a Dimensity 8200 chip while the Lite variant reportedly uses a Snapdragon 695 chipset, as previously mentioned in an article by Gizmo China.
Also read: With a unique 7:5 display, the Vivo Pad 2 debuts as the company's new flagship tablet
Official announcements to reveal the capabilities and features of the Vivo V29e 5G
The Vivo S17 Pro, which is anticipated to go on sale in China at the end of this month, is also thought to be the source of the V29 Pro, according to rumors.
The new Vivo V29e 5G shows how committed Vivo is to innovation and growing its smartphone assortment. Users can anticipate learning all there is to know about the device and its capabilities as the official announcements get closer.