The Health Care Benefits of Combining Wearables and AI (Image credit- Harvard Business Review)
Are mental health surveys about to be replaced by AI-powered wearables? This option, then, might not be all that unlikely.
Researchers at the Icahn School of Medicine at Mount Sinai in New York claim that by using machine learning models to examine data gathered from wearable devices, it is possible to determine a patient's level of resilience and well-being without having to interact with them directly.
This innovation encourages the remote monitoring and assessment of psychological states using wearables, such as the Apple Watch, without the requirement for users to complete mental health assessments.
How to Spot Resilience
The researchers found that enhancing chronic disease management, lowering morbidity, and alleviating stress all benefit from resilience.
According to Dr. Robert P. Hirten, Clinical Director at Mount Sinai's Hasso Plattner Institute for Digital Health, their study is the first to examine if resilience, a crucial aspect of mental health, can be assessed using gadgets like the Apple Watch.
Dr. Zahi Fayad, the paper's senior author, emphasized that not all people in all places and socioeconomic categories have equal access to mental health care. It becomes considerably more difficult when credible mental health surveys or in-person assessments are required.
Dr. Fayad emphasized the need for a better understanding of those who are psychologically at risk and the creation of more effective techniques for assessing the success of psychological interventions.
Check out this article on Amazon that suggests Apple's Beats Studio Buds+ will have a transparent design option when they release on May 18:
Study for Warrior Watch
Researchers employed Apple Watch Series 4 or 5 to collect data on heart rate variability and resting heart rate over the follow-up period in the Warrior Watch Study, which included 329 healthcare professionals from seven hospitals in New York City.
In the beginning, the participants responded to surveys designed to gauge their levels of resiliency, optimism, and emotional support. According to the team, these measurements were effective at detecting resilience or well-being states.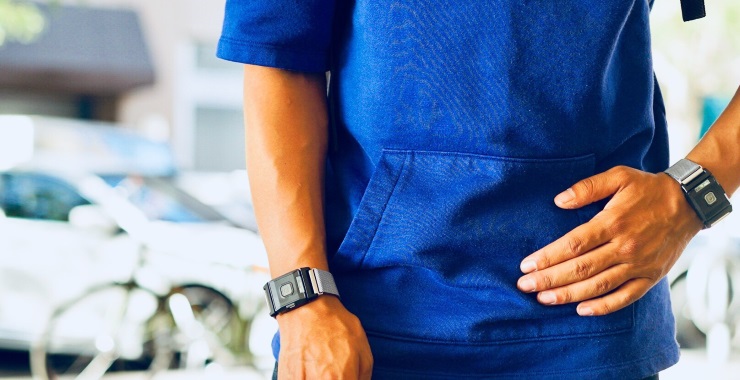 The researchers discovered that the passively gathered wearable data could predict psychological features, even though the study was not intended to analyze this objective. This suggests the necessity for additional testing.
"We hope that this approach will enable us to bring psychological assessment and care to a larger population, who may not have access at this time," said co-author of the research Micol Zweig, MPH.
Additionally, in order to further hone the algorithm and broaden its applicability, we plan to test this technique on different patient populations.
The research team plans to keep tracking a variety of physical and psychological disorders using information obtained via wearable technology.
In parallel, they are developing cutting-edge analytical methods, including artificial intelligence, to find patterns associated with particular mental or physical health issues.
Also read: Do Metaverse Effects On Mental Health – Know Here
This novel strategy offers a chance to increase accessibility to mental health treatments for those who do not currently have them, which could completely alter how mental health is assessed and cared for.
The research was published in JAMIA Open under the title "A machine learning approach to determine resilience utilizing wearable device data: analysis of an observational cohort."