(Image credit- NBC News)
According to the reports, on June 12, Reddit communities went private to raise objections to Reddit's decision to charge third-party developers for access to its data.
Also, this protest has a large number of subreddits involved, which is over 8,000 including r/videos, r/reactiongifs, r/earthporn, and r/lifeprotips, some of the well-known communities on Reddit.
Additionally, the new cost to run the famous Apollo app of Reddit is $20 million per year, more than double what it actually pays. Also, due to the protest, Reddit users were unable to share the content on the platform.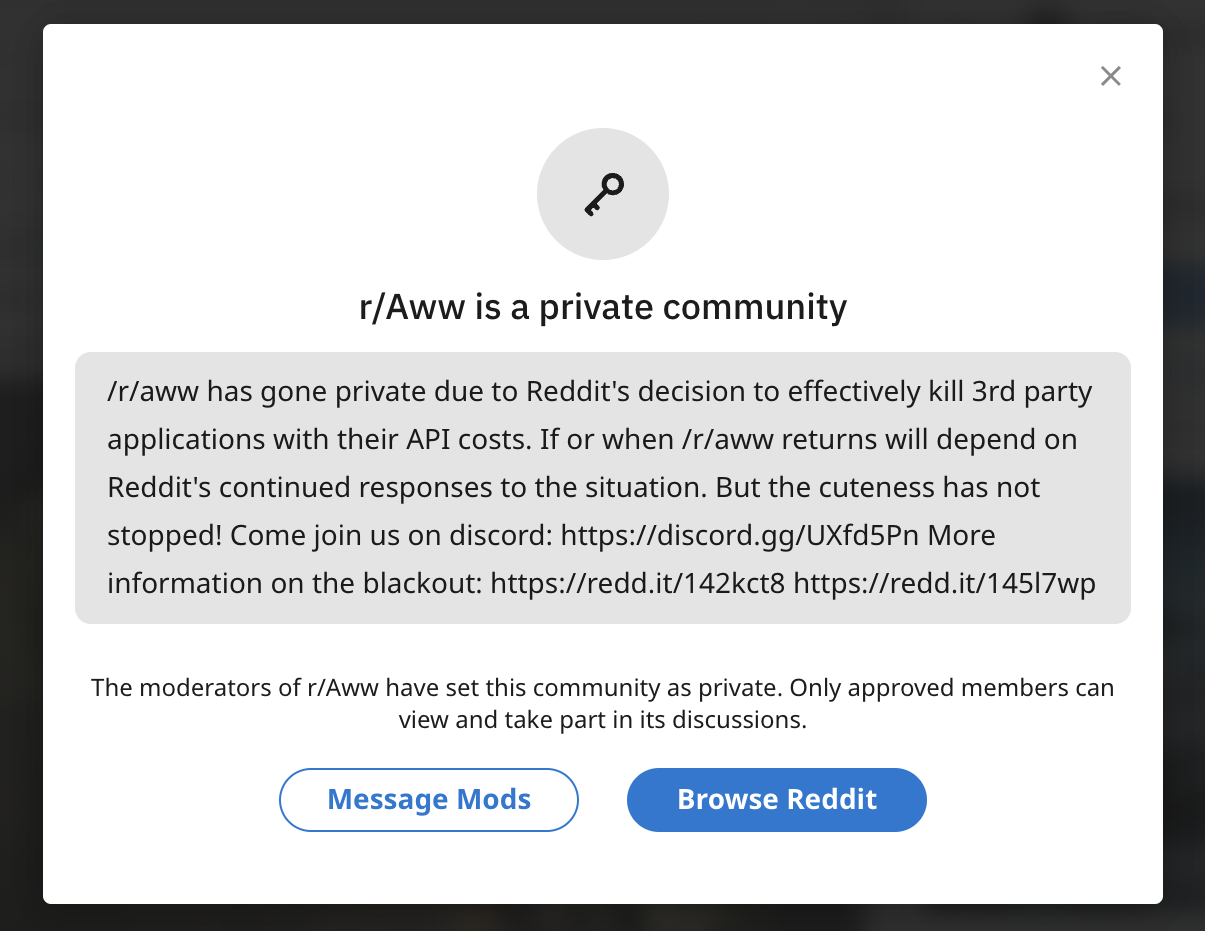 What Does Private Community Message on Reddit Mean?
 The word private is enough to give us a hint about the private community message on Reddit. The content of the posts shared in the private community is confidential to some extent. It consists of some personal information and embarrassing stories that are intended to be shared with family and friends in a close group.
Additionally, if you want to join a private community on Reddit, you need to get permission from the moderator of that particular group. After they approve your request, you can see the posts and also participate in the group.
But, if you try to access the private community on Reddit without permission, you will get the notification that it's a private community and you are not able to view its posts or comment on the subs anymore.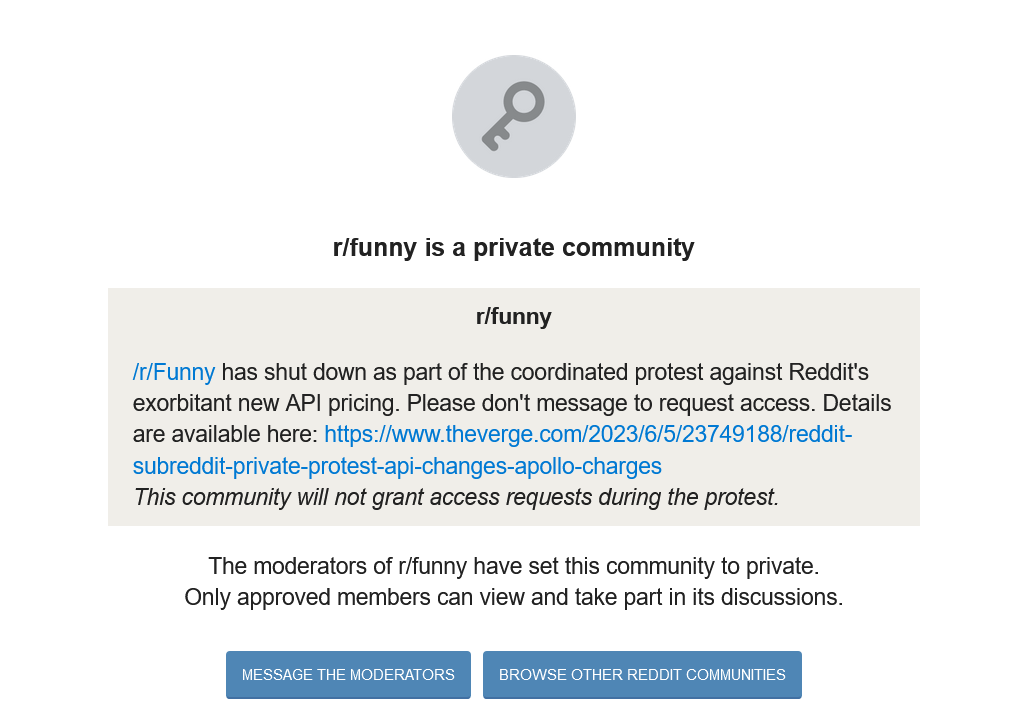 How Do You See the Private Community on Reddit?
If you want to go through the "private community" messages on Reddit, you can view them through the Internet Archive.
There is a space in Reddit called  Internet Archive, which acts as a digital library to save and capture web pages, including Reddit posts. Furthermore, the most effective way to join the private community on Reddit is to directly ask the moderator of that group to grant you access.
Although, you can't just Google about the private communities of Reddit, or through the third-party app, but can follow these steps to become a part of one.
Open Reddit.

Write the name of a particular private community in the search box.

Toggle on the Message Mods button.

Write your message and click on the Send option.

Now, you are ready to Request access.

After that, just wait for the moderator's response.

Lastly, accept the invitation.
Also read: Reddit introduces Mod Helper Program to support moderators