US Air Force will unveil B-21 Raider, most technologically advanced strike aircraft with stealth capabilities (Image credit- FoneArena.com)
With the launch of wildly popular models like the Apple Watch and Fitbit devices, the market for smartwatches has experienced a rise in interest over the years, increasing the need for high-end gadgets.
NoiseFit Force Plus is revolutionizing the Indian market for inexpensive wearables.
While the market accommodates customers with a variety of budgets, many consumers who don't want to indulge in pricey wearables tend to accept outdated, basic models with constrained features and battery capacity, according to the reports.
However, with the release of its newest model, the NoiseFit Force Plus, the Indian brand Noise hopes to alter that reality.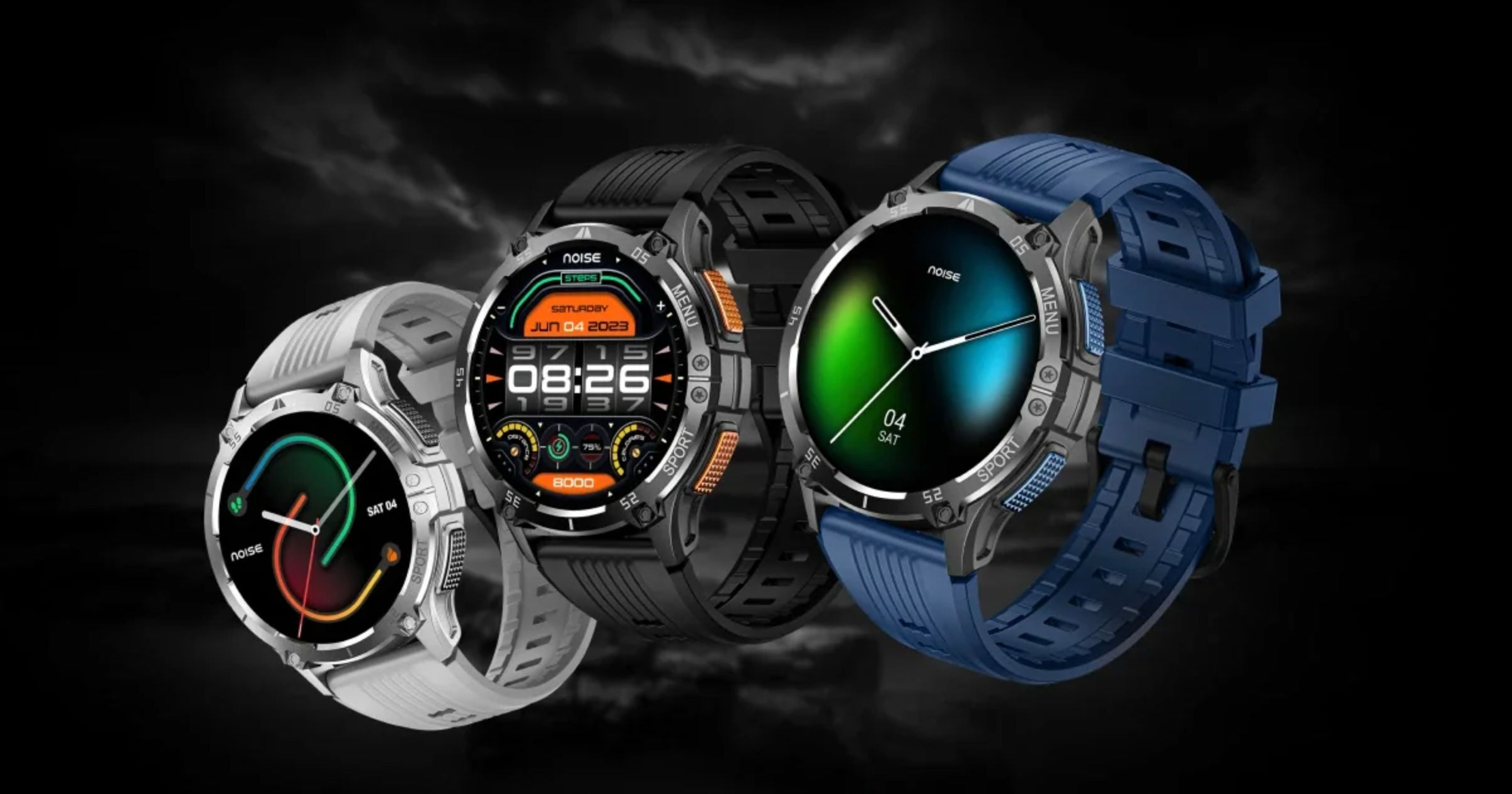 According to its official website, Noise, an Indian company, has released its newest product, the NoiseFit Force Plus, a reasonably priced smartwatch with a tough design and smart functionality.
With this most recent release, the business hopes to increase its market share for smartwatches by making the capabilities of more expensive models more accessible to a wider audience.
The NoiseFit Force Plus is the ideal gadget for adventure seekers and fitness fanatics alike because it is constructed with a sporty and robust design that can handle the most strenuous outdoor activities.
It includes a circular dial with a 1.46-inch AMOLED display that offers outstanding images and brightness levels of up to 550 nits. Additionally, a shortcut button gives users access to more than 130 sports modes and 100 watch faces, adding to the device's responsive and user-friendly design.
With Bluetooth 5.3 and Bluetooth calling capabilities built in, the NoiseFit Force Plus allows for connectivity even in more remote locations. Additionally, the native contacts folder allows for the storage of up to 10 contacts.
The battery, on the other hand, allows users to utilize all of its functions for up to a whole week on a single charge.
The NoiseFit Force Plus Has a Variety of Features for Monitoring Your Health
The Noise Health Suite, which offers a wide range of health monitoring functions including heart rate and blood oxygen (SpO2) levels tracking, sleep analysis, stress monitoring, and female cycle tracking, further supports the NoiseFit Force Plus' position as a feature-rich smartwatch.
Also read: US Air Force will unveil B-21 Raider, most technologically advanced strike aircraft with stealth capabilities
With all of them, the NoiseFit Force Plus offers, at a far lower price, the performance and functionality of a more costly smartwatch.
As part of a launch promotion, the NoiseFit Force Plus is now discounted from its regular price of Rs 7,999 to Rs 3,999, or around $49 to $49 on both Noise's official website and Amazon.com.
The Smart Prix website also lists three additional colors for this smartwatch: Teal Blue, Mist Grey, and Jet Black.