(Image credit- YouTube)
Major Minecraft upgrades once a year is essential to maintaining player interest and engagement.
There is a large player base for Minecraft, and these upgrades add new mechanics, content, and features. Additionally, they present fresh difficulties and chances for players to explore and experiment, which can help avoid boredom and promote continued play.
More than ever, the Minecraft Trails & Tales update is coming. The bulk of players is anticipating this update because it includes several game-changing features as well as numerous cosmetic adjustments and enhancements.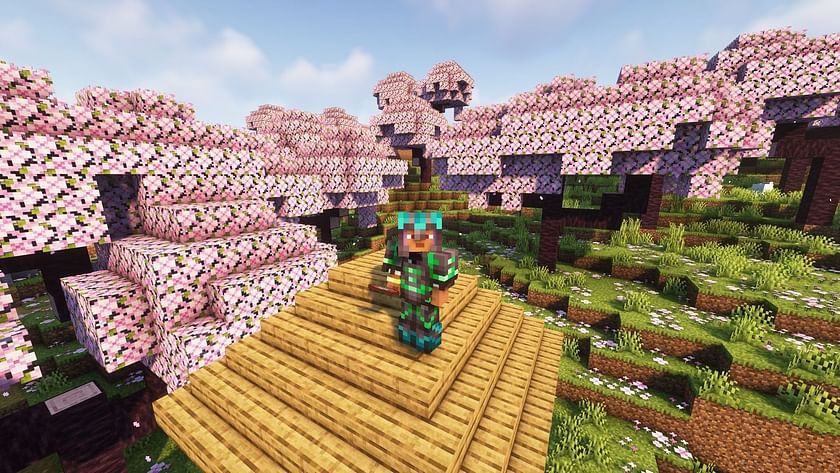 The new Cherry Groves Overworld biome is one of this forthcoming big update's most noteworthy additions. Cherry trees are present in this lovely new area, which is something that all players have long desired.
Players will hear a few brand-new ambient tracks as they explore this new biome. Four new music tracks have been added for the cherry groves, badlands, desert, jungle, and flower forest biomes.
The four new songs in the update are A Familiar Room, Bromeliad, Crescent Dunes, and Echo in the Wind, and they were all written by Aaron Cherof. These new musical compositions are already included in Minecraft snapshot 23w17a and those that followed.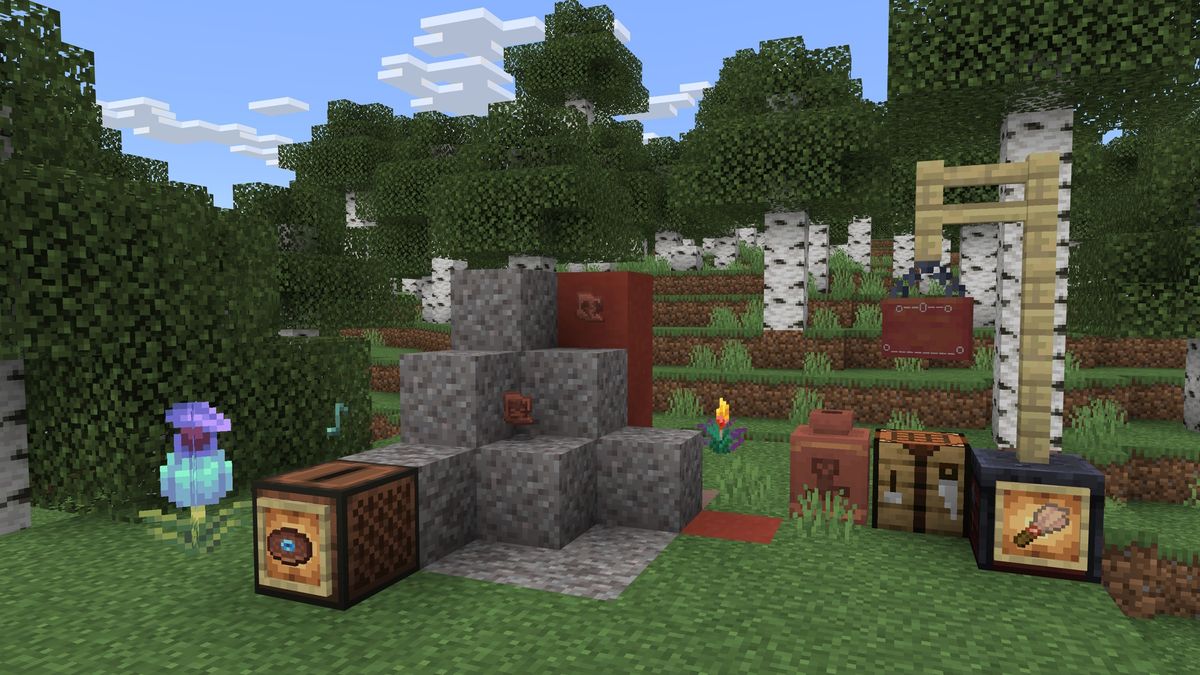 Not only that, but the update also includes a brand-new music album called "Relic." The new archeology function must be understood by the players in order to gain it, which is likewise composed by Aaron Cherof.
Also read: How to Download Minecraft in PC? Ultimate Guide
This is due to the fact that the Relic music disc can only be acquired with suspicious blocks discovered in the ruins of the new route. Through this snapshot update, a few fresh, intriguing developments have also reached Minecraft.
Unlocked after receiving a sniffer egg.
The warm ocean ruins contain mysterious sand blocks that can be acquired by using a brush on them.
The infant form of a sniffer that is unlocked after feeding a sniflet.
When two sniffers breed, sniflets are produced.
By feeding two sniffers torchflower seeds, players can breed two sniffers.
When the player plants any seeds they receive from a sniffer, the past is revealed.
Unlocked by obtaining a ceramic fragment by brushing a dubious block.
When the player creates a decorative pot using four ceramic fragments, Careful Restoration becomes available.
Unlocked after making trimmed armor.Smithing in style: Unlocked after at least one application of these trims by the player.