What Is Environmental, Social, and Governance (ESG) Investing? (Image credit- Investopedia)
ESG (environmental, social, and governance) investing can be a terrific method to make sure your investments are morally sound and consistent with your values.
As more people become aware of the importance of sustainable investing practices, this sort of investing is rising in popularity among investors. Incorporating ESG investing into your portfolio has various advantages in addition to being the morally right thing to do.
The benefits of ESG investing will be examined in this article, along with how it may both assist investors meet their financial objectives and have a beneficial social impact.
Putting money into businesses that put an emphasis on governance, social, and environmental issues can be good for your portfolio and the world at large. ESG investment is a means to put money into businesses that are benefiting society while simultaneously generating profits.
Investors can lower their risk exposure while still obtaining their targeted return on investment by diversifying with ESG considerations.
Since companies with good ESG practices typically have better management teams and stronger corporate cultures, which result in improved employee morale and productivity, ESG investments have been demonstrated to outperform traditional investments over time.
Additionally, successful businesses frequently enjoy stronger relationships with key constituencies like clients, suppliers, and regulators, which boosts long-term profitability.
It's critical to take into account both potential risks and returns when examining the risk-return profile of ESG investments. Investors should be aware that because ESG investments concentrate on environmental, social, and governance aspects, they may be more volatile than standard investments.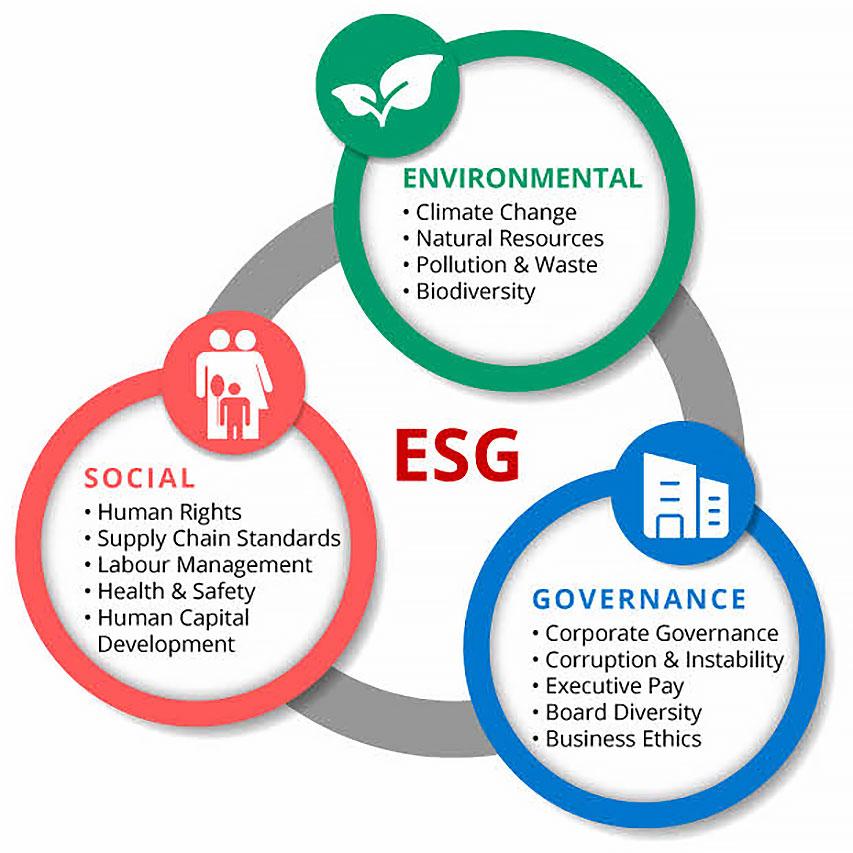 Certain ESG markets could not have enough liquidity, which could make it difficult to get out of positions when necessary. Due to its emphasis on long-term sustainability and responsible investing techniques, ESG investments have been shown to outperform standard investments overtime on the return front.
When compared to passive index funds, actively managed ESG funds can offer more chances for outperformance. Ultimately, as part of a comprehensive portfolio plan, investors should carefully consider the risks and returns connected with each investment before making a choice.
Increased regulation is a significant trend that is expected to influence the future of ESG investing. Governments all over the world are starting to understand the value of sustainability and are enacting laws that mandate businesses follow specific guidelines for social responsibility and environmental protection.
Also read: "World Internet Conference" to be held in China next week to further vision of governance
Artificial intelligence (AI) and other emerging technologies may have a significant impact on how ESG investment develops in the future. They can help investors rapidly and properly analyze data so they can make better-informed investment decisions. Companies themselves can use AI to monitor their progress toward sustainability objectives and make necessary adjustments.
ESG investing essentially gives you the chance to support businesses and causes that are significant to you while potentially increasing the value of your assets. It can diversify your portfolio and lower risk, which is one benefit.