Users will soon be notified when a tweet they replied to or retweeted receives a "community notice," according to a recent Twitter release.
With the help of this new feature, the platform hopes to promote constructive dialogue while limiting dangerous information.
To determine if reported tweets are in violation of Twitter's policies, a team of reviewers on Twitter evaluates the tweets. The person who posted the tweet will be informed of the violation and given instructions on how to set things right in a community message.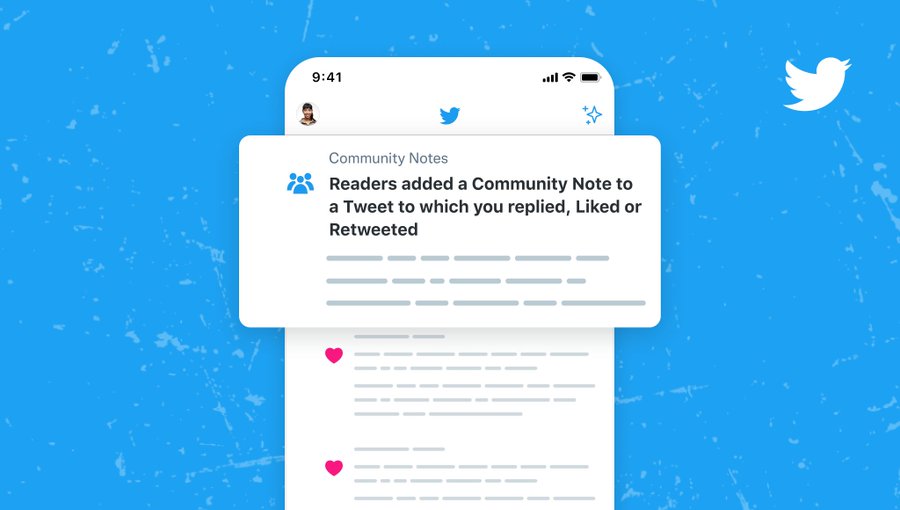 The user will receive information that the tweet they engaged with has been flagged as violating Twitter's rules. They will then be prompted to study the message and decide whether or not to continue engaging with it.
Through the use of this tool, Twitter aims to increase user awareness of the content they engage with and stop the spread of bad content on its network.
The business stated in a blog post that "Community Notes aspire to build a better-informed society by empowering users on Twitter to jointly add context to potentially misleading Tweets."
"Contributors can post notes on any Tweet, and notes will be publicly shown on a Tweet if enough contributors from various points of view evaluate them as helpful."
The "Birdwatch" program was initially made available to users in the US in 2021. After taking control, Elon Musk later changed the program's name to "Community Notes".
In December, Twitter started showing Community Notes to all users globally. The company began accepting contributions from writers in the UK, Ireland, Australia, and New Zealand in January in addition to the US.
This feature is part of ongoing efforts by Twitter to strengthen content management on the site. The company has faced criticism in the past for its handling of harmful material, such as hate speech, harassment, and false information.
In order to address these issues, Twitter has recently implemented new policies, improved its reporting system, and increased the number of content moderators on its team.
Also read: Instagram Notes is now available in the US and other nations! This Is How It Works
Nevertheless, some of these initiatives were abandoned after Elon Musk acquired the business and took over as Chief Executive in 2022. The company has stopped enforcing its COVID-19 misinformation policy, and he has fired several staff, including those in charge of content monitoring.