Photo Credit: Teslarati
While the repeater camera can see over 90 degrees to the side, Tesla vehicles equipped with the new Hardware 4.0 FSD kit have a substantially broader field of view for less creeping during unprotected bends. The new kit arrives just in time for this weekend's broad distribution of the FSD v11 update to Tesla drivers.
With the release of the most recent version, v11.3.2, the single-stack Full Self-Driving Beta v11 update is finally being distributed more widely to Tesla owners in general. It is being pushed to FSD Beta subscribers on Sunday, just as Elon Musk promised this week. The single-stack update appears to be available to a much larger number of Tesla owners now than it did with the v11.3.1 version, which was primarily distributed to Tesla workers who the company utilizes as pilot testers.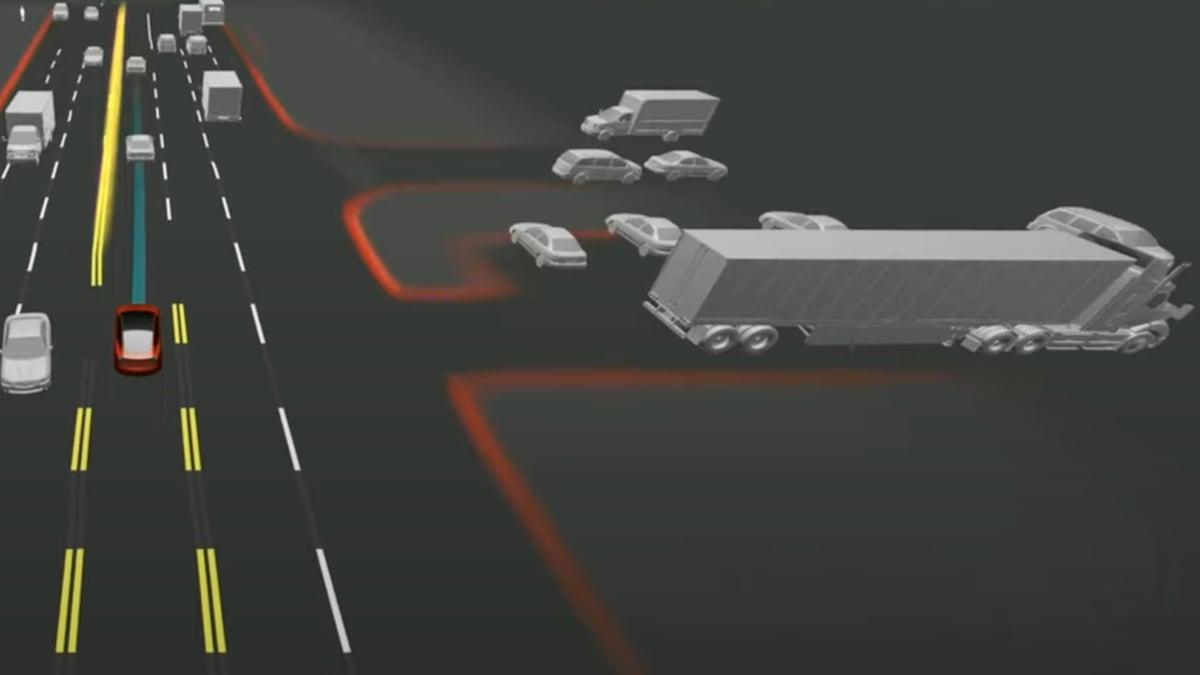 Photo Credit: Not A Tesla App
Although the only new feature listed in the changelog is "Adjusted position of Automatic Blind Spot Camera when FSD Beta is active to prioritize the Autopilot visualization," those who receive it are likely to be the first to use the entire FSD v11 suite since the majority of users are still using one of the 10.69.x versions. They will appreciate the FSD Beta for the first time as an all-encompassing single-stack solution that doesn't combine more recent city driving code with the much older Autopilot highway stack that was designed for earlier, simpler autonomous driving hardware and capabilities.
The ability to leave Tesla anonymous audio notes seeking human involvement in a scenario is only one of many new tools that have been added. There is a lot more to look forward to, including a dramatic improvement in the autopilot's reaction time to drivers who run stop signs or red lights.
Also Read: Tesla Autopilot steering wheel nudge option will be available in January: Elon Musk
Tesla recently revised the phrasing of its manual to appear to set its Level 2 nature, which requires driver attention at all times, in stone for the foreseeable future after its autonomous driving system ran red lights or stop signs and was recalled. But, Samsung is already putting its Hardware 4.0 self-driving kit in fresh batches of vehicles, opening up exciting new opportunities for better FSD situational awareness and reaction times.
Photo Credit: AutoPilot Review
For instance, it was discovered that the new cameras significantly extended the field of view on the side of the car. This would make Teslas with the HW4 set significantly less likely to approach unprotected turns than vehicles with the current kit. However, Hardware 4 has a new motherboard with integrated graphics that is not immediately retrofittable, so people who want to fully appreciate the improved FSD responses and abilities will need to replace their car.