(Image credit- Media Post)
The most popular video-sharing website in the world, YouTube, has been stepping up its game in the short-form video area with YouTube Shorts.
With the announcement of the launch of six new creation tools for Shorts, YouTube has now made an important step that promises to raise the bar for video development.
1. Making Short Videos from Horizontal Videos
The horizontal video to Shorts converter is one of this new lineup's most intriguing features. Now, creators can easily convert their compelling horizontal movies into vertical Shorts.
According to the reports, this useful tool enables users to change the layout, zoom in, and crop the chosen video clip while still keeping crucial elements of the full video. Additionally, split-screen effects are accessible, enabling producers to use essential elements of their long-form work to produce unique Shorts.
As YouTube tests this game-changing technology, you can say goodbye to your video reformatting problems and easily modify your content for the Shorts format.
2. Collab Tool
The "Collab" tool from YouTube allows creators to record Shorts alongside other YouTube or Shorts videos in a side-by-side style. This feature provides a variety of layout options, including horizontal and vertical split-screen configurations.
For your unique Short video using Green Screen, you can use any qualified YouTube video or Short as the background. Furthermore, the opportunities are unlimited because creators can easily work with other content producers to produce spectacular Shorts.
3. Question and Answer Stickers
Additionally, engaging Audiences with Q&A Stickers With the new Q&A sticker feature, creators may now establish closer relationships with their audience.
With the help of this tool, creators can post queries and receive answers in the comments area. This integrates well with an existing functionality that enables creators to reply to comments using Shorts.
Also, in addition to this interactive element, viewer engagement rises to new heights, encouraging interaction between creators and viewers.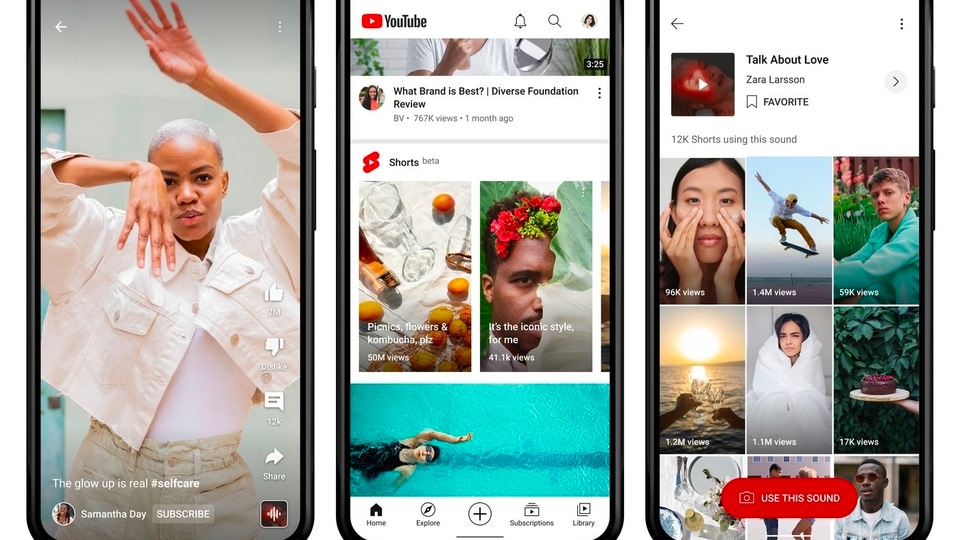 4. Livestreaming in Vertical Format
Creators can now go live and get discovered right within the Shorts stream thanks to YouTube's experimental mobile-first vertical live experience, which is a feature similar to TikTok Live.
Previews of vertical live videos are incorporated into the Shorts feed for viewers to see. Creators may interact live in full-screen mode with a brand-new audience and develop their communities in a fun and cutting-edge way.
YouTube claims that this is also a fantastic opportunity for creators who recently joined its Partner Program to be found by users due to new, more lenient eligibility rules.
5. Creation with Suggestion
It is now simpler than ever to get ideas from other Shorts creators. In a new feature, YouTube will automatically surface the audio and effects from the Short that is being remixed for the user.
A technology that TikTok already uses allows creators to add a creative spark to their videos by simply tapping the suggested sounds and effects.
6. Add your Favorite Shorts to Playlists
Finally, makers may now save Shorts straight to playlists, ensuring that no amazing effect or concept is lost. Future content creators have a great resource in the capacity to curate and arrange their favorite short films in playlists.
Also read: YouTube Shorts Creators to Get a Cut of Ad Revenue