Scientists have recreated the visage of Zuzu, an individual who lived in present-day Brazil 9,600 years ago.
Archaeologists discovered Zuzu's skeleton in 1997. Zuzu is said to have lived a long time ago, perhaps thousands of years.
And ever since, questions have been raised about the discovered skeleton. But this time, a team of researchers went above and beyond to address certain unresolved issues.
A team of researchers reportedly started the investigation last year, according to a report by Live Science. And this year, researchers successfully recreated Zuzu's visage.
The study's initial author is Mooacir Elias Santos, an archaeologist at the Ciro Flamarion Cardoso Archaeology Museum in Brazil.
Santos explains why it was necessary to recreate Zuzu's visage, whose face dates back thousands of years.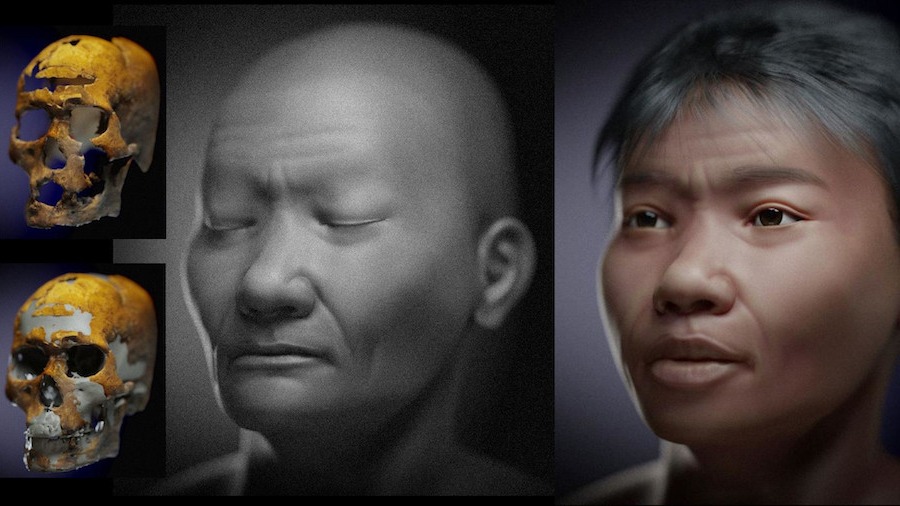 The fundamental purpose for doing the study was revealed by the first author.
According to the archaeologist, trying to recreate a person's appearance from thousands of years ago is a method to modernize them and make them more approachable to the general population.
They gained knowledge of the past people's culture, way of life, and cuisine as a result of doing this.
The nearly 9,700-year-old skeleton is "one of the most important discoveries in the Serra da Capivara National Park region," the archaeologist emphasizes, noting that the "primary curiosity was to be able to glimpse the face of Zuzu."
How Did They Rebuild Zuzu's Face?
The 9,600-year-old skull is kept in the Museum of Nature in Piau, Brazil, where the researchers started taking countless pictures of it last year. To capture the skeleton from every perspective, numerous pictures had to be taken.
The enormous endeavor they were pursuing had only just begun with the photographs they had taken.
To produce a 3D model of the skull, they combined 57 different pictures taken from various angles.
The virtual 3D model assisted the researchers in revealing the skeleton's face, which they believe is crucial to understanding Brazil's history.
The scientists had to employ CT scans in addition to putting a large number of pictures together as they started to restructure Zuzu's face.
The co-author of the paper told Live Science that they were forced to use CT images from real-life virtual donors. They were then able to "modify the structure of the skull by including tissue thickness markers" utilizing that.
To create a hybrid, researchers combined the DNA of an alligator and a catfish using the CRISPR system.
Two Effects
According to Interesting Engineering, a scientist produced two images of a young man.
While the second result displayed a hairless Zuzu with open eyes, the first result had closed eyelids and hair.
Also read: The man who inspired 'The Terminal' dies at French airport where he lived for 20 Years
The image was also displayed in grayscale, according to Santos, because "there is no precise information regarding the skin color."
Reconstructing 9,600-year-old Zuzu's Face