(Image credit- Yahoo Finance)
Kraft With the release of HEINZ REMIX, Heinz hopes to make a tasty splash in the food service sector. With this state-of-the-art digital sauce dispenser, clients may customize their own sauces.
The newest addition to Kraft Heinz's "Away From Home" division, this sauce-making tool was created in a stunning six-month time frame and offers over 200 possible sauce combinations, matching with the business's long-term growth plan.
A Whole New Level of Customization
By responding to each customer's distinct wants and preferences, HEINZ REMIX elevates customization to a new level. Users of the standalone device can choose from a variety of "bases" like HEINZ Ketchup, Ranch, 57 Sauce, and BBQ Sauce thanks to the device's user-friendly touchscreen interface.
Then, customers can further customize their sauce by adding one or more "enhancers" such as jalapenos, smokey chipotles, buffalo, and mango, and customizing the level of heat to their preference in low, medium, or high.
The dedication of Kraft Heinz to innovation and customer happiness was emphasized by Alan Kleinerman, Vice President of Disruption. He emphasized the fact that HEINZ REMIX serves as an insights engine and business model facilitator, describing it as more than just a sauce dispenser.
Also read: Google plans to use generative AI to remix advertising content
This gadget will offer real-time information on consumer preferences for flavors and trends, which could lead to the creation of novel sauce combinations. HEINZ REMIX seeks to reinvent the dipping experience by giving customers control over their sauces.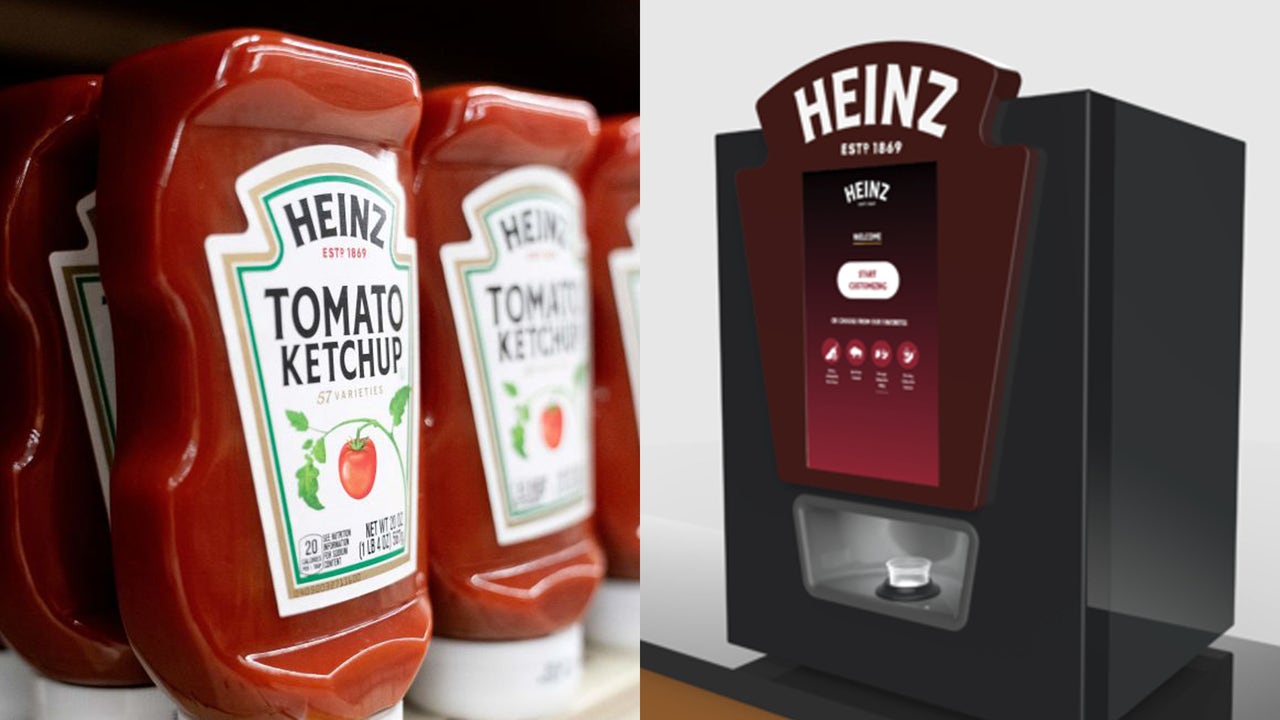 Coming Soon to Restaurant Owners!
At the Chicago National Restaurant Association Show in 2023, HEINZ REMIX will make its premiere. Later that year or in the first half of 2024, restaurant operators will test the technology in a pilot program.
Peter Hall, President of US Away from Home at Kraft Heinz, highlighted his excitement for this breakthrough and noted how it makes use of gastronomic insights and industry expertise to create increased value for clients and customers.
It's a terrific illustration of how we're using culinary insights and industry expertise to create more value for our clients and customers. With category-leading innovations like HEINZ REMIX, we're achieving our mission of becoming the leader for taste, flavor, and experience wherever you're eating, said Hall in a statement.
Heinz ketchup has gained prominence in American food culture as a result of its lengthy history and widespread use. With the help of these new devices, the food-serving sector hopes to discover the next great sauce combination and solidify its dominance.