Stress is destroying individuals, and it is due to internal bodily processes that feel the effects of one's hormones, moods, and other elements that significantly affect productivity and other aspects of a person. Although the extremely sophisticated Apple Watch does not yet have the ability to give stress monitoring functions, applications can step in to save the day.
Users may already get Stress Monitoring features in three apps without waiting for an Apple update or a brand-new device from Cupertino. Users can use any of these three apps, according to reports, for their stress management requirements, especially if they frequently experience it.
One of the first tools on the Apple Watch to assist one understand their daily stress levels, when they typically experience it, and how to manage it in the future are these apps.
It monitors a person's level of stress using the Apple Watch's heart rate sensor and then utilises its algorithm to analyse the data in order to provide its consumers with more insight.
A new study claims that the Apple Watch is prepared to support a native stress monitor. However, the latest Series 8, Ultra, and Watch SE do not yet support this feature.
It interprets the data using the ECG feature of the Apple Watch, concentrating on Heart Rate Variability (HRV) as well. A person's stress level is already disclosed by the HRV, but it does not concentrate on or explain this information to its owners.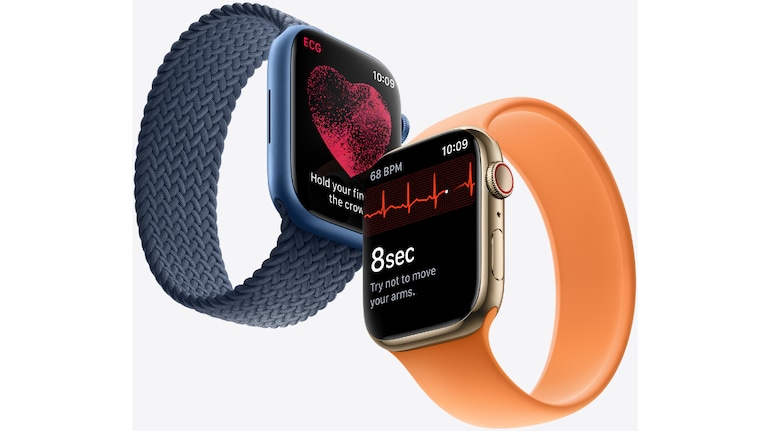 Apple has long made its watch more than just a sports wearable, focusing on health tech features and other functions to fit the many lifestyles of its consumers. Using solely Apple's EKG, one study by the Mayo Clinic focuses on its own AI system that it hopes to employ for identifying heart problems (ECG).
The Apple Watch offers it all, including important capabilities befitting the device's role as an iPhone accessory, including fitness and health technology.
The Apple Watch can now be used as an emergency device that focuses on fall detection thanks to later versions and the most recent operating system update. It also has tools for car crash detection and alerts users to any nearby collisions so they are aware of the accident.