When the Huawei P60 Pro makes its debut in the first quarter of 2019, it will undoubtedly attract attention. Take a look at this concept illustration that HoiIndi has unveiled to showcase the test unit's amazing design.
One of the P60 Pro's most striking design elements, according to the Giz China report, is the white ceramic finish. The device's sides have a curved edge and a selfie camera hole in the middle.
This illustration by Hoilndi shows how carefully Huawei designed this particular model. One of the main selling aspects of the P60 series camera is anticipated to be its cutting-edge technology. It will be interesting to see what Huawei has in store for us because, as predicted, the camera may add something fresh to the mix.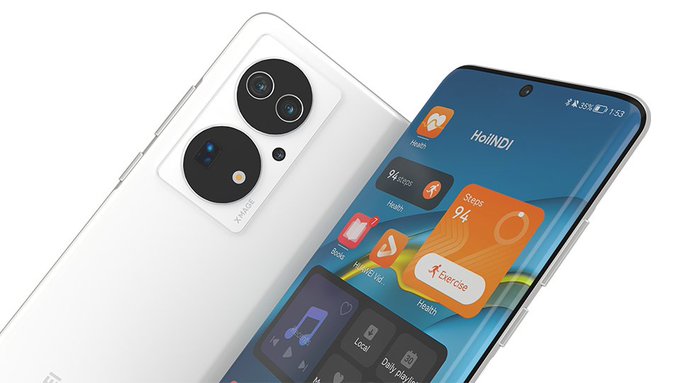 Utilize the Huawei P60 Pro's Four-Stage Camera Setup for Better Lighting
The incoming Huawei P60 Pro will undoubtedly alter the way people take photos. For memorable occasions in life, its four-stage camera arrangement and a superb design will change the game.
It not only has a dual-ring camera system, but it also offers the extra bonus of a second sensor to produce the best lighting scenario in any location.
Also read: Huawei P60 Pro Renders Show a "8" Design with a Gold Ring Circle
The P60 Pro's distinctive appearance and unrivaled capabilities set it apart from the competition and give consumers a top-notch photography experience, making it the "ideal companion" for capturing those unique moments.
The new Huawei P60 Pro is extremely anticipated by both smartphone experts and photographers. It will be a ground-breaking device when it is unveiled and will have a cutting-edge dual-ring camera system.
The upcoming Huawei P60 Pro will have a quadruple sensor and an advanced LED flash. The phone will include four distinct sensors and a cutting-edge LED flash, pushing the limits of photography to new heights.
With more information provided in a post by Android Geek, tech aficionados are already anticipating the launch of the highly anticipated Huawei P60 Pro in early 2023.
The most recent live image of a test model of the device offers a glance at its design, which is said to include a ceramic white body, a curved-edge screen, and a selfie camera positioned in the middle of the device in a tidy little hole.