Blake Lively and Ryan Reynolds' family now has six members! Although the Gossip Girl actress, 35, and the Spirited actor, 46, have not yet published photos of their child, Lively uploaded a photograph on Super Bowl Sunday that showed she was no longer pregnant.
She tagged Reynolds' mother, Tammy, in the Instagram image and said, "Puppy Bowl Sunday 2023…been busy." It included pictures of their Super Bowl dishes in the post as well. Consequently, many of Lively's fans commented on the post to call attention to the lack of a baby belly.
Rob Liefeld, who created Deadpool, wrote: "Epic post! For all the reasons!!!"
Furthermore, the couple's other children are daughters Betty, 3, Inez, 6, and James, 8. In a recent interview with Entertainment Tonight, the Deadpool star talked about the couple's then-unborn child and revealed how the couple's three children felt about the new arrival.
About his girls, he stated, "They're in. They love it. They're ready."
Also read: Kate Hudson revealed she "really wanted" the lead role in Baz Luhrmann's "Moulin Rouge!"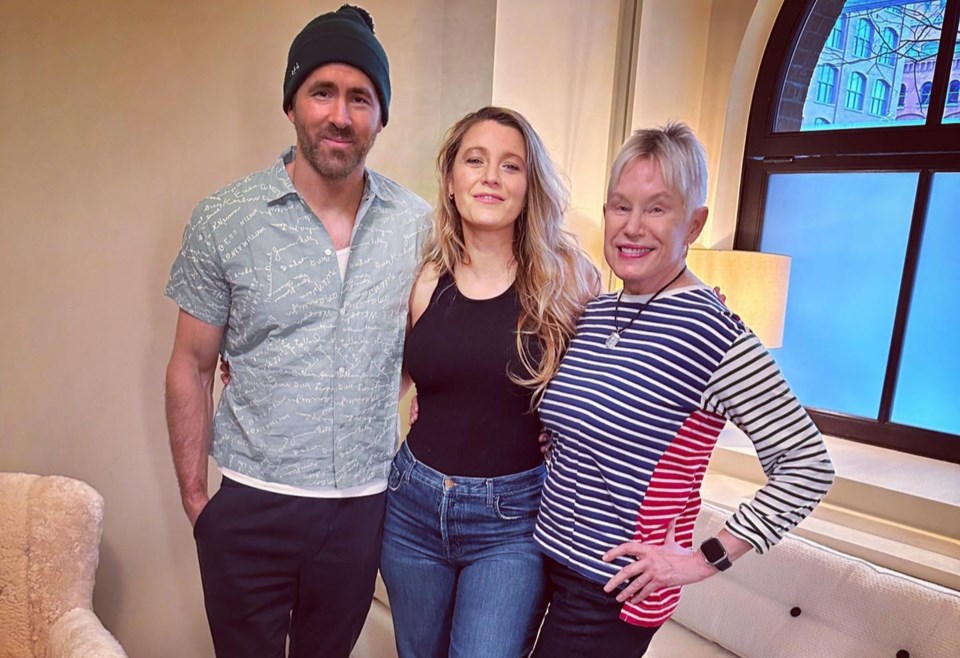 More details
Last month, Blake Lively shared behind-the-scenes tales about her husband's commitment to his craft—and his boundless love for his family—before Reynolds collected the coveted American Cinematheque Award in Los Angeles.
The actress remarked of the actor, "This man, he has contributed so much to the world's most international happiness with his art, his heart, his philanthropy, his humor, his integrity, his unmatched work ethic, his self-deprecating levity, his hard-earned depths in his scripts."
Additionally, according to Lively, the Free Guy star has outdone the expectations of family life. She said, "And now I am his home, and our girls are his home. And just like that 19-year-old boy [who used to commute home to Canada], he races home, whether it's from across the globe or a meeting across the street, he is hard-wired to get home."
Lively also added, "He is able to somehow be everything to everyone, all at once. He is the most present person you will ever meet. And yes, he creates magic in his work but man, oh man, does he create magic in his real life."
On another note, Lively made her fourth pregnancy initially known in September when she made a red-carpet appearance at the 10th Annual Forbes Power Women's Summit.