Photo Credit: Financial Times
As it continues to look for a funding infusion to stay afloat, Virgin Orbit's future is in jeopardy. The California-based corporation has been attempting to succeed in its satellite-launch business, but it experienced a significant setback in January when a launch attempt from the United Kingdom failed.
According to a Monday report from CNBC, bankruptcy could occur this week if an investor cannot be found. Although other buyers are purportedly in talks with the company, one reportedly "balked" at a possible sale price of $200 million.
Photo Credit: Pupular Science
This week, when Virgin Orbit let off all 750 of its employees while searching for funding, the company's problems were made public for the first time. Although persons with knowledge of the situation indicated that Virgin Orbit CEO Dan Hart and other senior leadership were in contact with potential investors throughout the weekend, the firm declined to comment on the reports.
Also Read: First British Rocket Flight By Virgin Orbit Fails
Virgin founder Richard Branson, who is Virgin Orbit's main shareholder, is said to be reluctant to provide it with additional funding after reportedly investing more than $1 billion in the enterprise since November 2022. Virgin Orbit was spun off from Virgin Galactic in 2017.
It was reported on Sunday that in its fight for survival, Virgin Orbit is also collaborating with restructuring companies Alvarez & Marsal (A&M) and Ducera on a fallback strategy in the event it is unable to get new money.
The corporation apparently wanted to launch another mission after its launch disaster in January, but given the current situation, such an endeavor seems exceedingly unlikely.
Small satellites are launched into orbit for commercial companies and governments using Virgin Orbit's flight method, which makes use of a modified Boeing 747 with a rocket under a wing. Being able to launch from virtually any site with a runway without the requirement for costly infrastructure gives Virgin Orbit an edge over competitors like SpaceX and RocketLab. Also, it can function in unfavorable weather that may postpone a launch from the ground.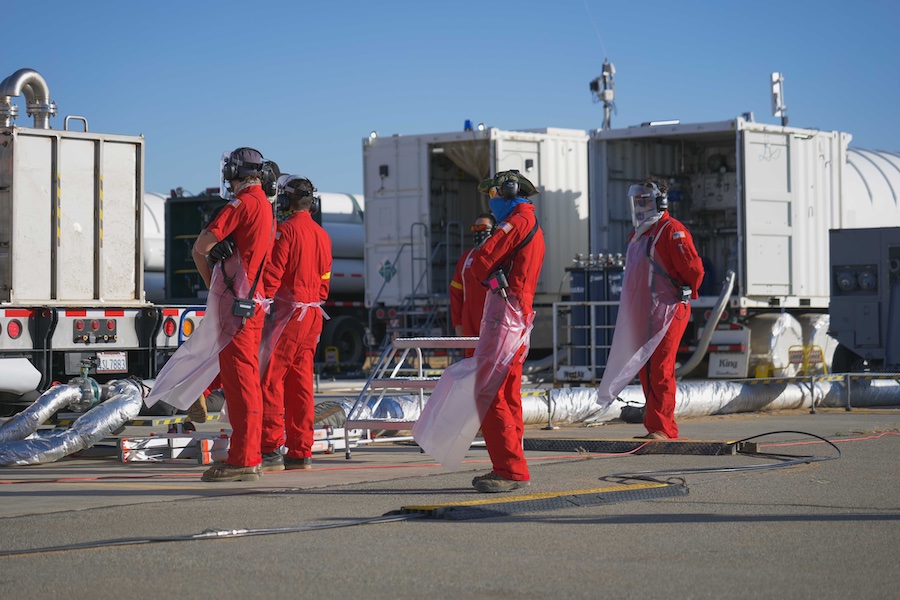 Photo Credit: SpaceFlight Now
Virgin Orbit has so far successfully completed four flights, all of which were launched from California's Mojave Air and Space Port. The earliest occurred in January 2021, while the most current one occurred in July 2022.
Nevertheless, the rocket that was launched for the mission in January was unable to enter orbit, which led to the loss of nine small satellites for a number of commercial customers. According to Virgin Orbit, the likely culprit was a fuel filter that became "dislodged from its normal location" inside a portion of the rocket's fuel line.