The Infinix Zero 5G 2023 Turbo, a new phone from Infinix, has been released. On February 4, 2023, this 5G-capable phone will be released in India.
It is the Infinix Zero 5G series' flagship handset and is offered in various variations with various RAM and storage configurations.
On February 4, 2023, Infinix Zero 5G Turbo is scheduled to make its debut in India. Customers will have access to a special lineup of 5G-capable smartphones that each provide a variety of RAM capacities and storage options ranging from 128 GB to 256 GB.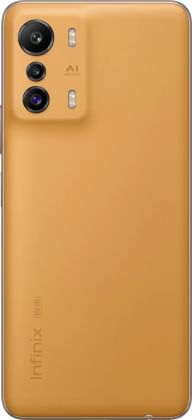 The Realme 10 Pro +, the Note 12 Pro +, and the Redmi Note 12 Pro, all of which have 1080p displays, will surely compete fiercely on the market with the affordable Zero 5G Turbo.
The Infinix Zero 5G 2023 Turbo, according to the report, comes in three (128GB/256GB) models with 6GB/8GB/12GB of RAM to accommodate various user groups.
According to a detailed post by Gizmo China, prices range from $269 to $367, and it is available in a variety of hues, including orange, white, and black. The Infinix Zero 5G 2023 Turbo stands out from competing smartphones because of a unique partnership between Marvel Studios and Infinix.
With the help of Marvel Studios, Infinix is promoting the upcoming movie Ant-Man and the Wasp: Quantomania. The Zero 5G 2023 Turbo will be included in a unique box with the game, as per reports.
On February 17, 2023, the planned Ant-Man and the Wasp: Quantomania video game will be made available as part of the bundle. The 5,000mAh battery, 33W rapid charger, 16-megapixel front camera, and dual LED flash are all features of the Infinix Zero 5G 2023 Turbo.
Xiaomi Redmi Note 12 Turbo Edition Leaked Images Show Purported 120Hz Display With MIUI 14
For those who enjoy taking pictures, this gadget also has a triple camera setup and a quad-LED flash, making it the ideal companion for preserving memories.
A triple-camera system with a quad-LED flash is also featured. It also sports a fingerprint scanner enabled by an XOS 12 running Android 12. The Infinix Zero 5G 2023 Turbo might be a good option for individuals looking for a 5G phone.