(Image credit- Product Review)
I must say that, as someone who has avoided laser projection TVs for a considerable amount of time in favor of more conventional options, I was immensely taken aback by the skill behind Formovie's newest offering, the aptly called Theater 4K.
Although I've heard acquaintances who prefer projectors to regular TVs vouch for their skills in the past, I've never really experimented myself until now, and, to be completely honest, I'm hating myself because this screen looks flawless.
It's obvious that I don't have nearly enough space for this item, the screen. The device's own dimensions are 21 1/2 W x 14 L x 4 in H, and the projection can span up to 150-in in total.
It is therefore a little hefty, but if necessary, it may be fitted on a smaller surface. Additionally, it isn't too heavy, at least for me, making it simple to transfer it to the appropriate location. This is a wonderful addition to the build quality.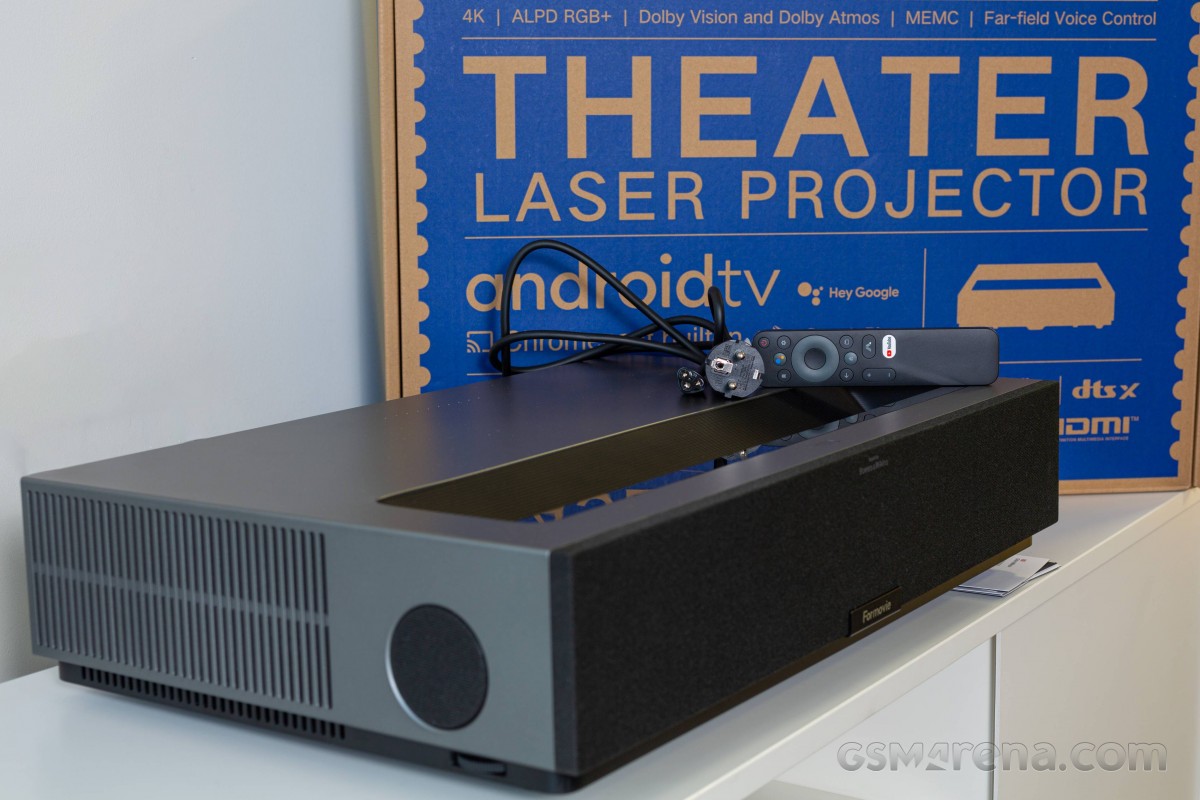 Although rather clumsy, gaming still looks fantastic. I nearly felt like there was a 0.01 ms delay of some kind, but it could have been the game or the console itself. Just occasionally felt weird, but overall the appearance was superb.
I played a variety of games and consoles during my time with Theater TV, including the PS3, PS5, Nintendo Switch, and Steam Deck. Dark Souls 3, Call of Duty: Modern Warfare 2, GTA 5, Jedi Survivor, Pokemon Scarlet, Pokemon FireRed, and other games were some of the ones I played.
Also read: Will Xbox One, PlayStation 4, and Nintendo Switch support Star Wars Jedi: Survivor?
I thought the PS5 looked the nicest among all platforms. The colors in Call of Duty seemed a little wrong, and the size of the screen hindered my ability to play; this isn't so much a criticism of the TV as it is an observation of how enormous the screen actually is when it's in front of you.
While playing CoD could have been challenging at times, other activities, such as Red Dead Redemption 2 and Star Wars Jedi Survivor, turned out to be just amazing.