Apple Watch Updates: Running Track Mode, Race Route, and Extended Battery Times (Image credit- DC Rainmaker)
The accuracy of Apple's Running Track Mode over other GPS-enabled fitness tracking gadgets is by far its greatest benefit. The function tracks the user's running path using Apple Maps data rather than a learning system, resulting in a much more accurate data collection.
Apple's Running Track Mode is practical because it doesn't require manual data entry. As a result, the user can obtain a highly accurate GPS map of their journey, including even the slightest information like the precise lane they were jogging in. Apple Watch can deliver a more steady pace and incredibly accurate distance assessments with the use of this exact data.
The report claims that one more advantage of Apple's Running Track Mode is practicality. Due to the fact that it instantly recognizes a track's lane when runners join it, this function is significantly more time-efficient than other track-tracking devices.
As a result, the data no longer need to be manually entered before execution. Additionally, Apple Watch users can access their data and maps directly from the device, which is quicker and eliminates the need for users to carry along extra hardware like a phone or computer.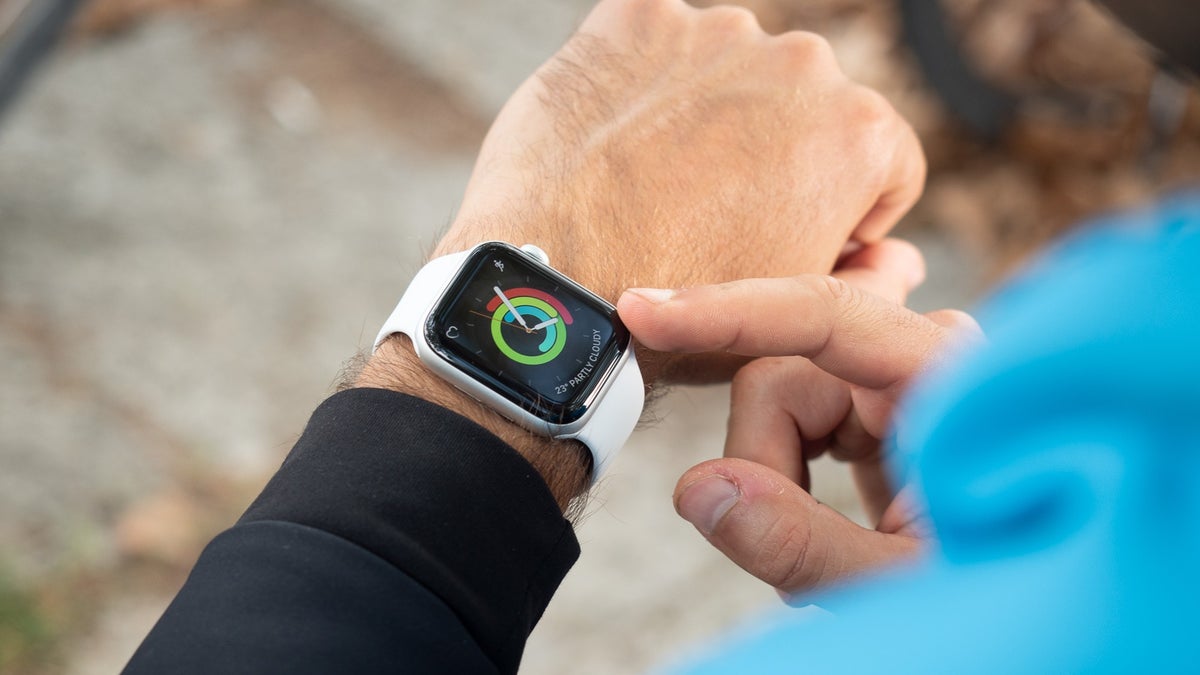 Benefits of Apple's Running Track Mode: Accuracy and Real-Time Comparison
A number of features in Apple's Running Track Mode are useful to consumers. It primarily enables increased data collection accuracy.
Even if the watch is made by a different company, Apple's Maps data, rather than a learning system, provides a more accurate recording of GPS tracks down to the precise lane a runner is running in.
Because of the improved precision, runners can anticipate a more steady running pace on the track and a more precise measurement of their distance traveled. Running Track Mode not only increases accuracy but also benefits runners by comparing their data with track data so they can correctly compare their times to others' runs.
The user can see in real-time how their performance compares to accepted benchmarks for competitive racing. As stated in another article by DC Rain Maker, runners can modify their own runs for greater performance by having a reliable point of comparison.
Apple's Running Track Mode: A Coach and Athlete Evaluation Tool
Coaches and athletes can track their progress with the aid of this feature. Coaches can assess performance using the detailed exercise recordings that Running Track Mode's data delivers.
These nations will be able to use Apple's Running Track Mode starting in April.
Additionally, coaches can review the performance records of specific runners to judge how they compare to their competitors and alter their workouts. For runners who are serious about achieving their fitness objectives, Apple's Running Track Mode offers a special benefit.
Also read: A trip down memory lane as Facebook turns 19
Users can improve their running performance by using its precise GPS tracking, real-time comparison tools, and comprehensive tracking systems. Running Track Mode by Apple will remain a helpful tool for runners who want to get the most out of their runs.