According to Electrek, Volvo intends to launch a new tech hub in Poland before 2023 is over. Additionally, Volvo will use the location in Krakow as a crucial software development hub to support its 2030 all-electric vehicle goal.
Furthermore, by the end of the decade, Volvo hopes to be an all-electric vehicle brand. The manufacturer is doing this while simultaneously creating technology to aid in the switch to all-electric vehicles.
On another note, in 2010, Geely Holding Group purchased Volvo, and the company is currently preparing for its most extensive makeover to convert every base model in its lineup to BEVs over the coming years. And although their present lineup is still small, it is expanding due to their doubled 2022 sales. In addition, Volvo Cars is confident that its EV sales will increase despite the supply chain challenges. And as the safest vehicle the firm has ever created, the incoming EX90 will increase the brand's overall sales.
Finally, the company aspires to lead the world in in-house software development for future EV technology. And a large portion of the software technology of future Volvo EVs will come from Poland.
More details
Krakow is the second-largest city in Poland. And due to Volvo's long-standing presence in the area, this Polish city was chosen. The business thinks that by locating in this city, it will have an advantage over its rivals. So, it will be able to benefit from the talent pool that has not yet been fully utilized.
Moreover, the development of all essential BEV elements, such as fundamental safety, perception, driver aid, and autonomous driving capabilities, will fall entirely within the purview of the new tech cluster. On another note, EVs are becoming increasingly software-defined, which allows manufacturers to capture a larger market share by providing high-tech vehicles that also support over-the-air (OTA) updates.
As a result, Volvo Cars is pouring additional effort into the new Tech Hub and its technical staff to accelerate the development of a leading EV software platform. In addition, when the new center in Krakow opens before the end of 2023, it will initially employ 120 people before growing to between 500 and 600 people by the middle of the following decade.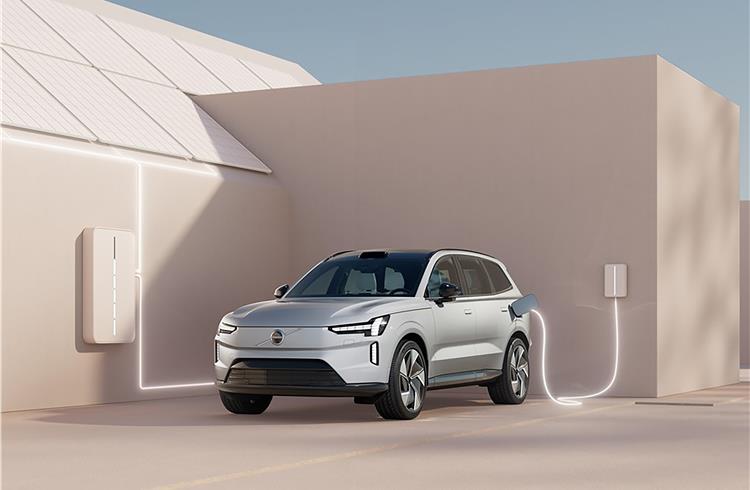 Also, when it is up and running, the Krakow Tech Hub will join Volvo's present hubs in Sweden's Lund and Stockholm. They are currently looking to hire top engineers. Lastly, in the end, the Krakow Tech Center will assist Volvo Cars in becoming a pioneer in the field of software for electric vehicles, assisting the business in maintaining its competitive advantage in the automotive sector.