X-AIRCROSS 3 Series: Best Lightweight On-the-go Tripods (Image credit- Tech Times)
Creatives are no longer restricted to studios in a world where everyone can simply access content creation tools and post their work online. In the same way, photography.
The variety of subjects has increased, and many excellent photographers are becoming increasingly interested in mobile and outdoor photography. Because of this, there is a greater demand for the appropriate equipment for traveling photographers.
To acquire the greatest angle and make it easier for them to take stunning pictures of the outdoors while they're out and about, photographers need a sturdy tripod for their cameras.
You need a tripod that you can easily pack along with the rest of your photography gear while yet getting the functionality you require, especially when you are traveling and your subjects are in stunning locations that you want to share with the world.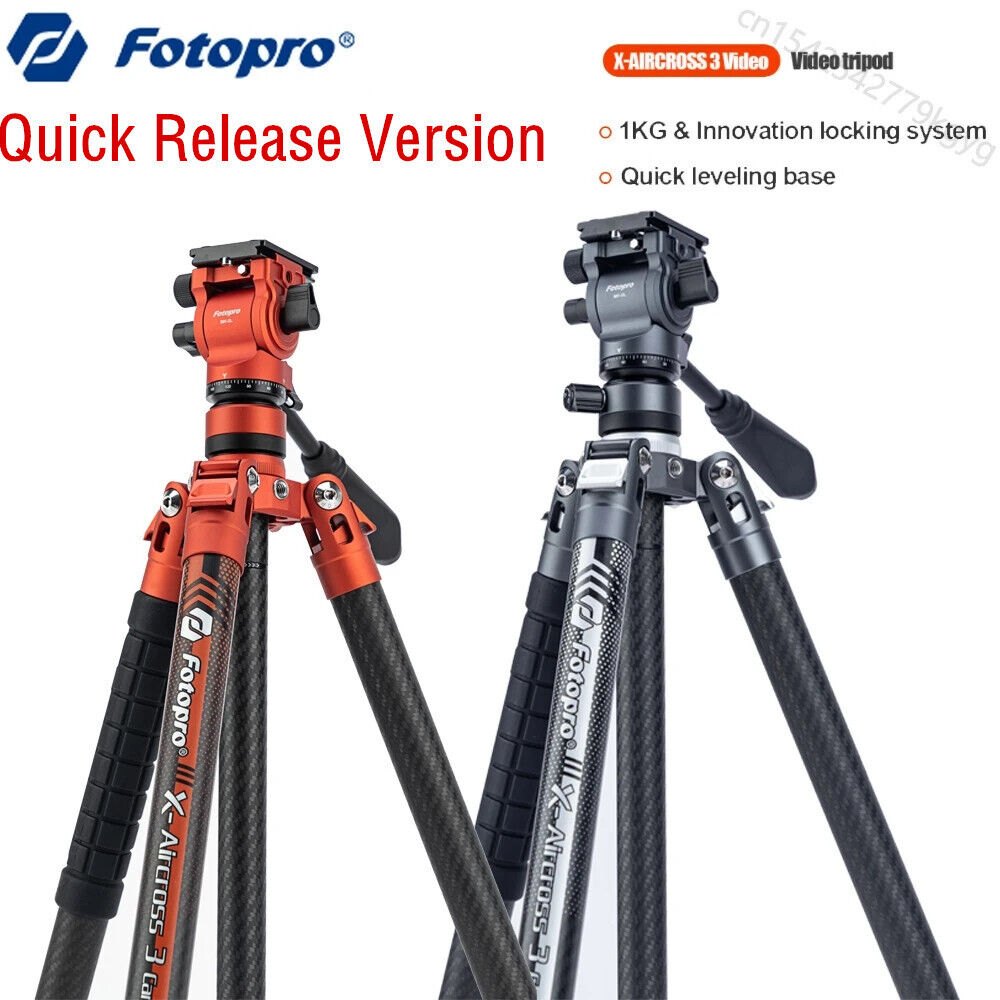 This is the reason why photographers frequently use carbon fiber tripods. For the best portable tripod for you, look into the X-AIRCROSS 3 Series.
When compared to aluminum tripods, carbon fiber tripods are unquestionably superior. They are rigid and stiff while also being light.
Carbon fiber tripods are solid enough to support you while taking outdoor or landscape photographs, despite the fact that some people prefer aluminum tripods because of how stable they appear to be due to their weight.
Aluminum camera tripods are heavier, which is a plus, but using them outside has more drawbacks. Aluminum tripods are sturdy, but they add weight to everything you need to bring for a shot.
Your camera, lenses, filters, batteries, props, and other project-related equipment are already in your possession. The aluminum tripod may not seem like much weight at first, but it weighs around a pound more than a carbon fiber tripod. But moving from one location to another for multiple shoots would have made it obvious that you needed to bring a portable tripod.
Tripods made of carbon fiber can provide the same stability while being lighter. Not only for tripods but also for helmets, carbon fiber is renowned for being sturdy, rigid, and light. Just consider how sturdy a helmet would have to be to keep a rider alive in an accident. Your tripod should be that durable and dependable.
A carbon fiber tripod helps prevent camera movement and shaking. Vibration can be muted by it. It needs to be sturdy and steady because that is where your priceless camera will be put. When a lightweight camera tripod can provide the same level of stability, why use heavy aluminum?
Price, Power, and Resistance
Aluminum tripods are more affordable than carbon fiber tripods, hence some people prefer them. A typical buyer would select aluminum if on a restricted budget. However, that choice was a poor one.
Professional photographers place a premium on quality because durable equipment saves money. In the long term, a carbon fiber tripod is a much better purchase. Always choose quality when you are purchasing photographic equipment.
Also read: Samsung Galaxy S23 Ultra 1TB Is Insufficient for Photos Above 120 MB the size of the camera
Due to the material's durability and strength, carbon fiber tripods survive a long time. It is more scratch-, weather-, and corrosion-resistant, rigid, strong, and durable. During outdoor shoots, you also don't have to be concerned about leaving your tripod out in the weather.
Even in bad weather and high gusts, a carbon fiber tripod has got your back. It offers the steady stability that your camera needs. It seems sense that the best photographs are taken when nature is in motion.