(Image credit- SCMP)
Europe's largest 3D-printed building will soon take shape in the Heidelberg region of Germany thanks to an amazing effort started by KRAUSGRUPPE.
Heidelberg, known as a hub for science and innovation, will soon be the site of a groundbreaking building that shows off the capabilities of 3D construction printing technology.
The project, which was ordered by renowned cloud and data center provider Heidelberg IT Management GmbH & Co. KG, represents an important turning point in the development of the building industry.
When will construction begin?
Beginning on March 31, construction is expected to be finished by the end of July 2023. Once completed, this remarkable structure, which measures roughly 54 meters in length, 11 meters in breadth, and 9 meters in height, will house an IT server hotel, advancing the technological landscape of the area to new heights.
The pioneer in the field of 3D construction printing, PERI 3D Construction, is in charge of managing the printing procedure.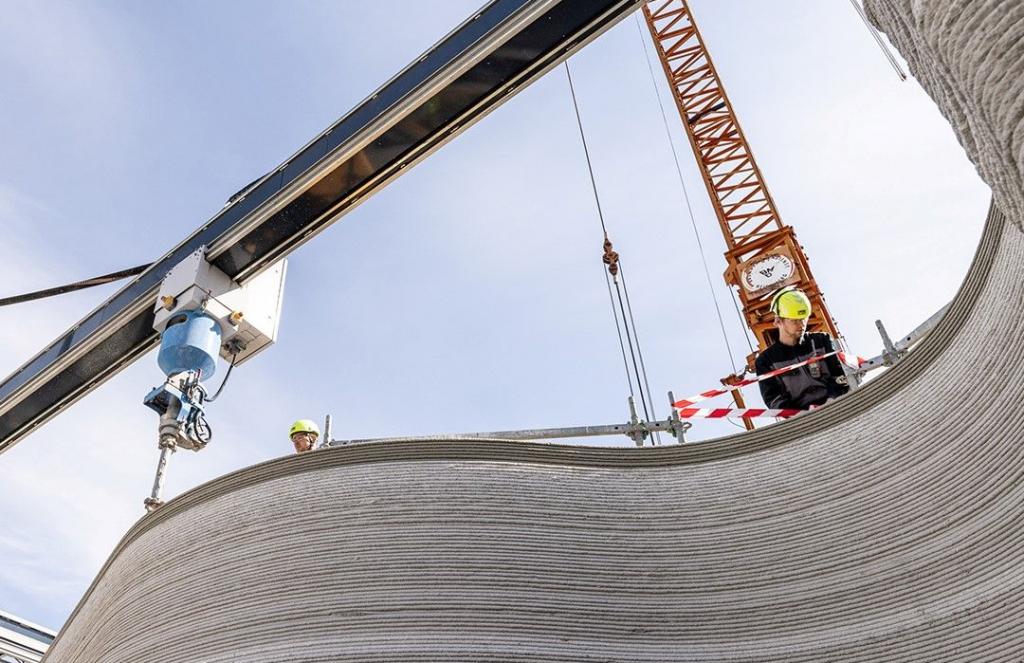 With the objective of finishing the project's walls in just 140 hours, PERI hopes to reach unmatched printing speeds by utilizing COBOD's BOD2 3D building printer.
Four square meters of building material might be printed per hour at this astonishing rate.
As seen in the renderings of the server hotel, the creative architects at SSV Architekten and Mense Korte paid painstaking attention to the architecture of the walls, creating a genuinely distinctive look.
The project's managing director, Dr. Fabian Meyer-Brötz, expressed his satisfaction with it, saying that the building's unique wall design, which was based on parametric design, "documents the immense design freedom, that the COBOD BOD2 3D printer enables." With this project, we will be able to construct our largest structure to date, which makes us very proud.
The COBOD founder and general manager, Henrik Lund-Nielsen, stressed the primary benefits of 3D construction printing. He identified design adaptability and speed of execution as two of their technology's main advantages.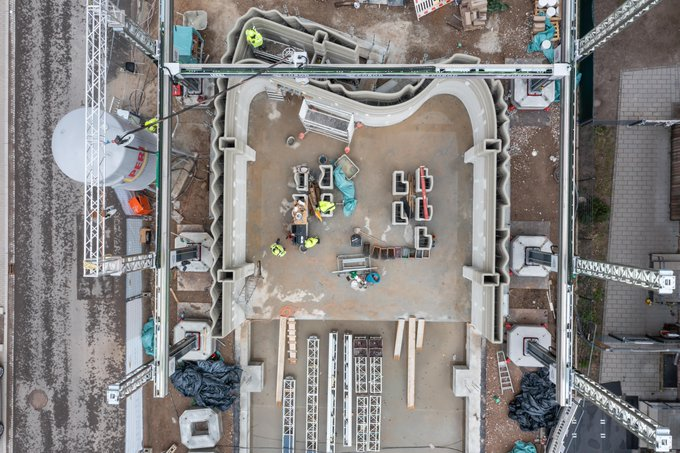 In contrast to conventional concrete construction, COBOD sees at least 50% of construction processes on construction sites being automated. This will increase efficiency, cost, and sustainability. They are working nonstop to lessen the CO2 footprint that comes with 3D-printed concrete.
With the completion of Europe's first 3D-printed building in 2017, COBOD's foray into the world of 3D construction printing officially began. Since then, two- and three-story buildings have been successfully printed throughout Europe, North America, India, and Dubai.
Notably, COBOD's printers have also helped build structures in Africa and the bases for wind turbines, demonstrating their dedication to expanding the frontiers of construction technology.
Also read: Crypto Trading Now Available at N26 Digital Bank Despite Weakening Market
The 3D-printed structure in the Heidelberg region of Germany is almost finished, and excitement is growing for its debut.
It serves as evidence of the creative potential of 3D construction printing and lays the way for a time when architecture and technology will combine to transform the construction industry.