(Image credit- Beebom)
Have you ever wished you could take back a discussion you had with someone? You might have made a mistake or said something that could be used against you.
As more people turn to OpenAI's ChatGPT, a popular AI chatbot, for help with their homework, random advice, and other things, this may very well be the case with it as well.
In fact, experts have advised users to exercise caution when deciding what information to give with AI chatbots like ChatGPT.
Experts claim that AI chatbots have the capacity to collect enormous quantities of data, posing a number of security dangers like targeted advertising and helping cybercriminals carry out more convincing cyberattacks.
How to Delete your ChatGPT history?
Follow these methods to erase your ChatGPT conversation history:
Log in to your OpenAI ChatGPT account.
Locate the three-dot ellipsis icon next to your account name on the right tab.
On the ellipsis icon, click.
From the drop-down option, select "Clear Conversations".
To confirm the erasure of your history, select "Confirm clear conversations."
That's all, then! Your ChatGPT history has been completely erased.
Chatbots, according to experts, may prove to be even more voracious in obtaining data than search engines like Google, which have come under fire for their data collection practices.
According to Dr. Lucian Tipi, associate dean at Birmingham City University, "as data processing improves, so does the need for more information, and anything from the web becomes fair game."
We post a lot of information about our private lives online, from our social media profiles to our purchasing patterns. And while technology has greatly facilitated our lives, it has also increased the likelihood that someone may spy on us.
When it comes to ChatGPT, erasing your discussion history is a simple way to protect the confidentiality of your private communications.
Conversations on ChatGPT may include private information such as your name, age, location, and more. In the event that someone hacks into your ChatGPT account, they might use your information maliciously.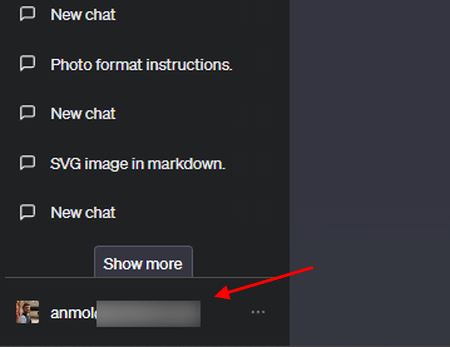 It will be more difficult for someone to obtain your personal information if you delete your discussion history.
The easiest and most efficient way to safeguard your privacy is to delete your ChatGPT history. The best thing, though? Easy to accomplish! Just adhere to these easy instructions.
Even though it might seem like a minor thing to do, protecting your privacy is always worthwhile. Therefore, the next time you have a ChatGPT conversation that you'd prefer to forget, keep in mind that you have the option to delete it and maintain your right to privacy.
Also read: Reddit Chat Rooms: The Platform's Answer to Discord?