Rethinking Prison as a Deterrent to Future Crime. (Image credit- JSTOR)
The Western Australia Police recently discovered a concealed gun inside of what appeared to be an odd-looking iPhone during a search of a suspected drug dealer's residence.
The device was recently seized by WA Police to see if it works, and the suspect did not have any ownership documentation for it. It is similar to a now-defunct corporation and was a clever innovation.
This phony iPhone is a particularly dangerous weapon since it may strike its victims with fatal blows while they are unaware that it is actually a gun disguising itself as a mobile device.
This was the most recent find made by the Western Australian Police on Cassinia Street, St. Baldivis, in the Australian city of Mandurah.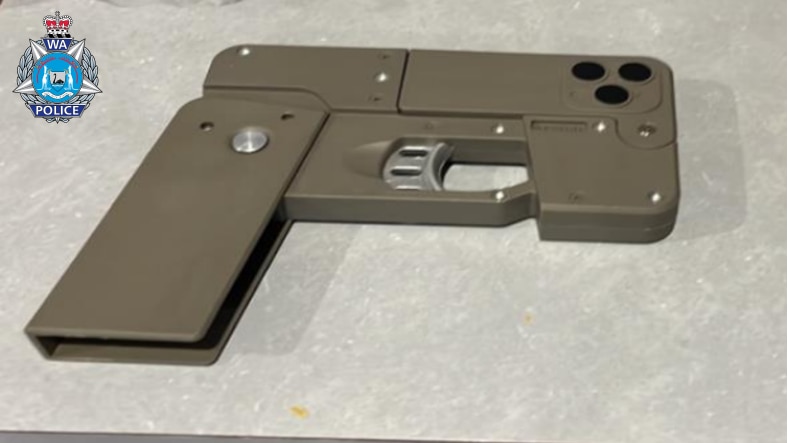 After obtaining a search warrant, the Gang Crime Squad entered the residence of a known drug dealer last month. Among the unlawful items found there was a fake iPhone that doubled as a concealed weapon.
Furthermore, this pistol is illegally in their possession because they don't have a permit or have it registered in their name.
Ballistics at WA Police are also trying to determine whether the gun that resembles a smartphone actually fires or if it is a fake.
The iPhone gun that the WA Police seized resembles a weapon produced by the now-defunct Perfect Conceal company, which was in business up until last year. Despite the firm already ceasing manufacture of its concealed pistol that resembles a smartphone, people who purchased it or who still have stock of it can still get one.
A particular worry arose in the middle of the 2010s till 2022 when a discovery informed law enforcement of a smartphone that appeared to be a fake but was actually lethal and harmful. This comes from the "Ideal Conceal" company, which created weapons that resembled iPhones and could be folded up to fit in a pocket while still firing 9mm rounds.
A German technology company by the name of Armatix created a smart rifle that would only discharge if it detected the companion accessory watch. The device would be perfect for situations when someone would steal a person's gun and use it against them. It would prevent the gun from accidentally firing while being cleaned or carried by a stranger.
Also read: WhatsApp To Block Screenshot on iPhone for View Once Media
Only in action movies can people conceal weapons by putting them on things like purses, guitar cases, umbrellas, and other items that are less obvious and would not be mistaken for firearms.
But, if it does not appear to be a genuine iPhone, it may arouse suspicions. The majority of people who hold these firearms did not register them in their names, which is why the WA Police confiscated them and filed charges against their owners.