Image credit: Matthew Panzarino
On an iPhone screen, the information is typically rather self-explanatory. Information on your battery life, your service provider, and the quality of your Wi-Fi access are all displayed via the symbols that reside there. The green and orange dots that sometimes emerge when you use your phone are two little icons that are a little mysterious. Many iPhone users are confused about what these green and orange dots imply because nothing specifically states what they're for and tapping on them has no effect either.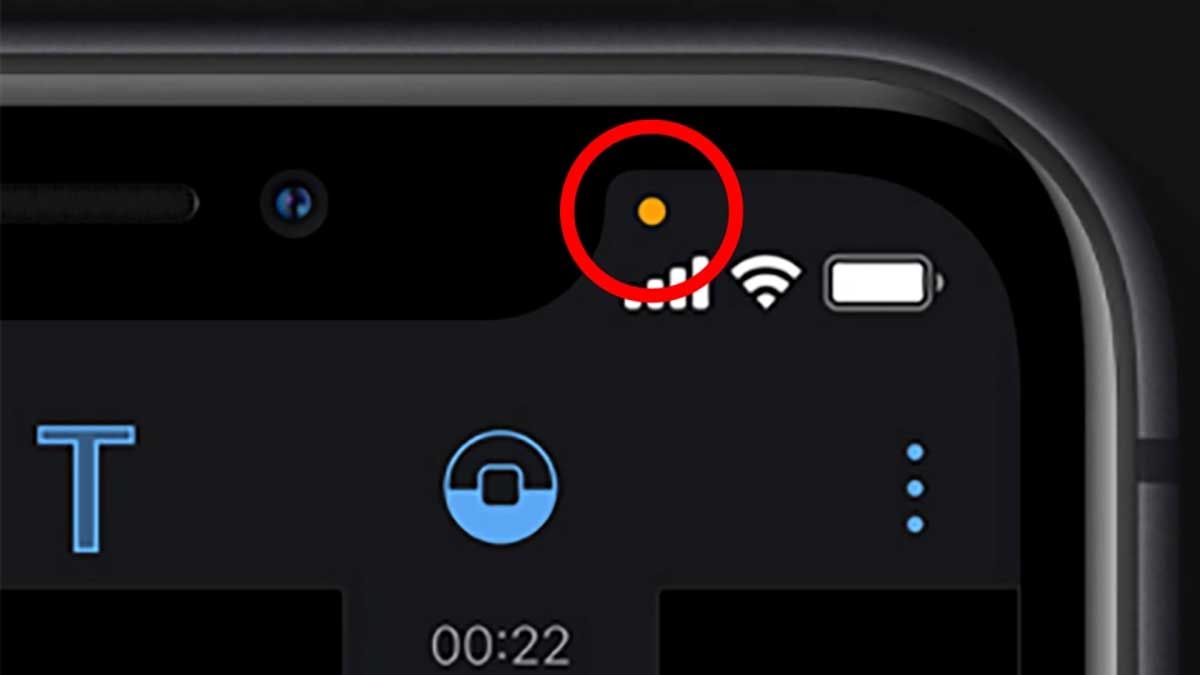 Photo Credit: Apple
Once explained, the dots are actually quite easy and simple to understand and have been present since the release of iOS 14 in 2020. The green and orange dots that show at the top of your iPhone's screen are important to understand.
Every time an app makes use of your iPhone's cameras, a green dot displays on your device. It may also mean that an app is utilizing both your microphone and camera simultaneously. The green dot doesn't indicate if an app is utilizing your camera to take images or videos, but if it's recording video, you can safely assume that the microphone is also active.
iPhone's green dot on the screen indicates this:
On your iPhone, popular apps like FaceTime, Instagram, Snapchat, or the camera app itself will frequently show the green dot. The green dot is useful for monitoring when your camera is in use so that you can be aware of any potential filming or photo opportunities.
The iPhone's orange dot on the screen means this:
When your iPhone's microphone is being utilized to record audio, an orange dot will always be visible at the top of the screen. When using an app like Voice Memos, making calls, or using the dictate text feature to record something using your voice, you'll frequently encounter it.
Photo Credit: 9to5 Mac
The orange dot can help you keep track of which apps are actively accessing your microphone even though all apps should request your permission to utilize it when you first launch them.
These green and orange specks inside Dynamic Island can be seen if you have an iPhone 14 Pro or iPhone 14 Pro Max. The green and orange dots will show up in the upper-right corner of the display if you have an iPhone model with a notch.