(Image credit- Business Wire)
Lenovo's annual holiday product launch event featured a variety of new product and service announcements.
Reportedly, software solutions, creative 3D monitors, AI-tuned gaming advancements, and customizable accessories are among the new items they have added to their lineup.
Additionally, Lenovo unveiled the Lenovo Legion Go, a portable Windows gaming device made for players who seek the highest standards in terms of performance and aesthetics.
Moreover, Lenovo Legion E510 7.1 RGB Gaming In-Ear Headphones and Lenovo Legion Glasses with micro-OLED technology are both new additions to the Lenovo Legion lineup.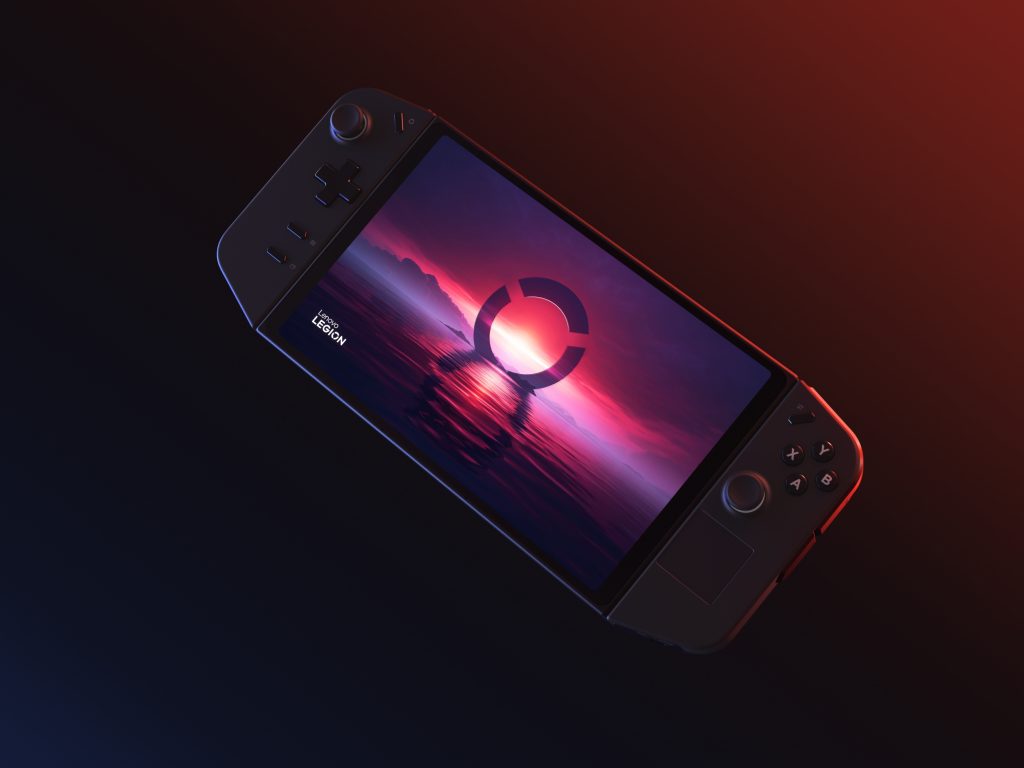 Specifications of the New Products
Gamers may now fully immerse themselves in their gaming experiences by using these features. With an 8.8-inch Lenovo PureSight Gaming Display and AMD Ryzen Z1 Series processors, the Lenovo Legion Go provides Windows PC gaming ability to a portable device. 
Lenovo Legion E510 7.1 RGB Gaming In-Ear Headphones feature hi-res 7.1 surround sound audio, while Lenovo Legion Glasses use micro-OLED technology to improve the gaming experience. 
Additionally, Lenovo has unveiled the Lenovo Legion 9i, a 16-inch gaming laptop that is the first of its kind to feature an integrated liquid cooling system with AI tuning. It delivers great performance and portability and is made for gamers and creators with demanding graphic workflows. 
Competitive gamers and those who value agility will find options in Lenovo's Legion portfolio as well. Lenovo Legion 16″ Gaming Backpack models GB700 and GB400 offer a variety of options for storage and security. 
How Lenovo Legion Lineup Will Be Helpful for a Hybrid Work Environment?
Lenovo has taken note of how today's business users' needs are evolving. The company has released cutting-edge technology necessities and tools specifically designed for hybrid workforces in addition to its gaming items. 
It also offers the ThinkVision 27 3D Monitor, a 27-inch display that supports both 2D and 3D material and features real-time eye tracking and seamless 3D effects, for those who require immersive 3D visualization.
Additionally, Lenovo is also releasing two headsets: the Lenovo Wired ANC Headset Gen 2 and the Lenovo Wired VOIP Headset. Professionals working in hybrid work environments can use these headphones. 
In the case of the latter, they have active noise cancellation and an inline call control box. Additionally, they are compatible with well-known conferencing platforms, claims Lenovo.
Lenovo's cloud-based Lenovo Device Manager will include enhanced features, including an AI-powered energy management solution to effectively manage device fleets and optimize power usage, to enable remote work and sustainability. 
A range of stylish and cozy carry cases, like the Lenovo ThinkPad Professional 16-inch Backpack Gen 2 and the ThinkPad Professional 16-inch and 14-inch Topload Gen 2, complete the lineup.
The newest offerings from Lenovo are aimed at business owners looking to digitize operations across divisions as well as gamers and professionals working in hybrid environments.
Also, these new technologies aim to improve game experiences, increase efficiency, and tackle problems associated with the digital age. 
Also read: Lenovo Launches World's Lightest Laptop With Availability Only In Asia